Business Security Manager (8/0296) M/V/X*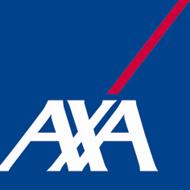 Company name
Place
2000 Antwerpen
Belgium
Our Company :
AXA Bank is een challenger op de Belgische bankenmarkt met een eenvoudig en transparant aanbod voor particulieren en zelfstandige ondernemers. AXA Bank is uitgeroepen tot 'Bank van het jaar 2016' en deze titel dragen we met trots. Een duidelijk bewijs dat de combinatie van eenvoudige producten, toegankelijke online tools en de vertrouwde gezichten van meer dan 700 lokaal verankerde zelfstandige agenten wel degelijk werkt. We blijven dan ook meer dan ooit focussen op spaar- en investeringsproducten (6e in de Belgische markt) en woonkredieten (5e in de Belgische markt), gebruiksvriendelijke online tools en een persoonlijke dienstverlening.
Bij AXA Bank kom je terecht in een onderneming op mensenmaat. In het hoofdkantoor in Berchem (Antwerpen), dat vlot bereikbaar is via het openbaar vervoer, werken ongeveer 850 medewerkers. Benieuwd naar onze FAST cultuur en onze nieuwe manier van werken? Lees er meer over op axabank.be/jobs. Wie weet mogen we ook jou binnenkort welkom heten!
* Diversiteit en inclusie zijn belangrijk voor AXA. Wie, wat of hoe je ook bent of waar je voor staat, het zijn jouw talenten die het verschil maken.
The Job / Responsibilities :
Context
We zijn op zoek naar een ervaren Business Security Manager om samen met het team het beleid voor Information Security, Business Continuity en Information Risk Management van de Bank mee uit te tekenen, te implementeren en op te volgen.
De Business Security Manager
* consolideert interne en externe security vereisten en integreert deze in het security beleid. Hij/zij meet hiervan de effectiviteit en rapporteert hierover.
* overlegt met collega's in de financiële sector en in andere AXA-entiteiten om maximaal te kunnen anticiperen op de toenemende beveiligingsbedreigingen.
* bevordert het bewustzijn binnen AXA Bank voor deze bedreigingen én adviseert hoe hier op een gepaste manier mee om te gaan.
* geeft correcte en volledige securityvereisten aan derde partijen, zorgt dat dit in contracten met partners wordt opgenomen en ziet toe op de naleving ervan.
* ziet toe op de activiteiten op het vlak van Information Risk Management.
* implementeert de Business Continuity Strategy, en helpt de entiteiten hun Business Continuity Plan te handhaven. Hij/zij waarborgt de effectiviteit van de Business Continuity oplossingen.
* werkt actief mee binnen de organisatie van AXA Group Security & Continuity.
* geeft leiding aan een team van security experten.
Your profile :
* Je bezit een Master diploma (computerwetenschappen, ingenieur, economie,…) en hebt minimaal 10 jaar professionele ervaring op het vlak van Information Security, Business Continuity en Information Risk Management.
* Je spreekt vloeiend Nederlands en hebt professionele kennis van Engels en Frans.
* Je bent een leider, formeel en informeel, die autoriteit uitstraalt op het domein van Information Security en Business Continuity.
* Je bent sterk in stakeholder management en kan complexe concepten en ideeën vertalen in 'gewone-mensen-taal'.
* Je kan een team van security experten inspireren, coachen en mee laten groeien.
Extra troef
* Je bezit getuigschriften Security en Continuity (CISSP, CISA, CISM, CBCP, …)


(Kindly make reference to Banking Boulevard when applying for this position).
(Bedankt om naar Banking Boulevard te verwijzen als u solliciteert).
(Merci de bien vouloir faire référence au site-emploi Banking Boulevard lors de votre sollicitation).