Corporates market manager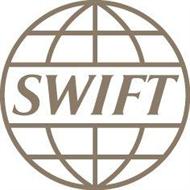 Company name
Place
La Hulpe - Terhulpen ( Brussels area)
Belgium
Our Company :
SWIFT provides the platform, messaging, standards, and products & services to over 10.500 customers in 215 countries and territories.

Our employees are the foundation of this success.

SWIFT has an unique corporate mindset, where diversity, personal development and networking are actively encouraged. And we think you'll like our office culture, built around the way we work to achieve a healthier work/life balance.

If you want to be part of our dynamic, multi-cultural institution with over 2400 employees of 75 nationalities, in 26 offices worldwide, then explore the vast opportunities, rewards and internationally competitive packages that we are waiting for you here at SWIFT.

The SWIFT Corporates and Supply Chain team designs and leads the strategic business development of SWIFT in the corporates market. The corporates business represents about 10% of the overall SWIFT business and 15% of the entities connected to SWIFT are corporates. 

The SWIFT offering to corporates is about providing a smooth way of dealing with multiple banks in particular in the area of payments, cash management and trade finance. In particular, the SWIFT network offers a single channel for corporates to connect to all their banks in a common way. SWIFT also offers multi-bank solutions to various business challenges like identity management, bank onboarding, reference data and compliance.
The Job / Responsibilities :
Your responsibilities will be to:

- Bring into the SWIFT for corporates business a deep treasury and cash management expertise and keep this expertise up to date through time by continuous market interaction and research.

- Work closely with communication specialists to deliver strong marketing collateral (case studies, segment-specific product descriptions and factsheets, brochures, web content…).

- Drive global industry adoption of the SWIFT for corporates solutions through industry-level approaches: bank readiness programme, solutions user groups, industry dynamics, network effect…

- Provide our globally deployed sales force the right material and go to market approaches to be successful in the field – establish strong feed-back loops to increase the efficiency of approaches over time.

- Represent SWIFT at industry events

- Work closely with banks, corporates and other industry players to identify opportunities for increasing the industry relevance of SWIFT in the corporates market.

- Translate creative ideas from multiple perspectives into concrete plans or projects

The team's center of gravity is at SWIFT's HQ in Brussels Belgium and this would be the preferred recruitment location but we would consider strong candidates based in other major financial centers. The job involves limited international travel.
Your profile :
Successful candidates will have:

* A university degree.
*Minimum 5 years of experience in treasury and cash management ideally from a corporate or vendor's perspective. A broad industry perspective on the existing industry problems and solutions in this field.
* A solid background in business development, product management and marketing.
* An existing network of industry relationships and the ability to extend it fast.
* Native-level command of written and spoken English.
* An ability to succeed in a diverse, multi-cultural environment and across geographies and teams.
* A talent for simplicity and clear storytelling.

The following competences would be an asset:

* Experience in trade finance.
* Affinity for innovation and an understanding of the Fintech landscape.
* Any additional language beyond native-level command of English.
* Track record in thought-leadership / public speaking.


(Kindly make reference to Banking Boulevard when applying for this position).
(Bedankt om naar Banking Boulevard te verwijzen als u solliciteert).
(Merci de bien vouloir faire référence au site-emploi Banking Boulevard lors de votre sollicitation).