Manager Technology Advisory in Financial Services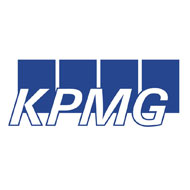 Company name
Place
Brussel Bruxelles
Belgium
Our Company :
KPMG's Advisory practice offers outstanding career opportunities for ambitious graduates who want to advise our clients at the highest levels. We seek to provide the best services for our firms' clients: we aim to give meaningful insight, master the issues and deliver what businesses need to succeed.

KPMG Technology Advisory is a department within Advisory that provides strategic, tactical and operational advice on ICT and ICT programmes and projects in order to optimize the use and to improve performance. KPMG Technology Advisory provides IT Audit and IT Advisory services to assist clients in a broad range of services, including controlling information systems and technology, delivering assessments and advisory in IT Risk Management, establishing appropriate controls and security measures for using information systems and technology.

Technology Advisory combines financial and business expertise with deep industry specialization. The synergy of skills in multi-disciplinary teams within Technology Advisory enables KPMG to form a bridge between IT, audit and business management, achieving a common understanding of how important issues can be managed and offering clients solid IT solutions.
The Job / Responsibilities :
For the Financial Services team within Technology Advisory, we are looking for managers with a strong experience in Banking and/or Insurance. Your role will be to advise our clients on technology related challenges and innovations (Banks and/or Insurance companies).

By adding your sector knowledge to the variety of Technology Advisory services KPMG offers to its clients (Data Privacy and Security, Big Data and Analytics, Transformations, Regulatory, etc) you will be able to help our clients to implement cutting edge ICT solutions.

Our customers rely on KPMG to take ownership on key positions that determine the success or failure of the project. This means that in addition to Technology knowledge soft skills are essential such as strong communication, leadership, ability to build customer relations, and dedication to quality. This role will also include project management, team management, delivery management, communication with client's executives and team coaching.

It is an exciting opportunity to be part of the expansion of our team, services and the corresponding opportunities that are following the market developments and trends in the financial sector.

Your profile :
Basic Skills :

- You hold a master's degree preferably in business administration, economics, information technology or engineering
- You have between 4 and 6 years of hands-on experience
- Your areas of expertise & experience are (amongst others): technology led transformation strategies and roadmaps, technology solutions, relevant FS regulations (BCBS239, PSD2…)
- You have excellent consultancy skills to establish credibility at client level and build problem-solving approaches
- Your sector knowledge is in the financial sector (with banking OR insurance background)

Professional Skills :

- You can work both autonomously and in a team
- Proven experience in leading small teams
- Excellent communication and presentation skills
- You are result-oriented, able to work under short deadlines and you effectively know how to prioritize work
- Advanced level in Dutch and/or French AND English

Technical Skills :

- Excellent MS Office skills
- Relevant knowledge of and experience with leading practices like ITIL, PRINCE2, MSP, PMBOK, AGILE etc.
- Experience with technologies frequently used in the financial sector


We offer :
At KPMG you are appreciated for your professional skills and expertise. Surrounded by a strong team spirit in an international and dynamic work environment, you will find knowledge that is enriching for your career. You will be working for top tier clients advising them on their Technology journey.

We are committed to provide you with the best tools, resources and support throughout your career. Our firm's success is based on the talents and abilities of our team, and our focus is on providing you with the best opportunities to learn and develop across our organization. You will need to be naturally ambitious and highly motivated, but we will help you to develop the functional, technical and personal skills you need to act as a trusted advisor to our clients. If you are a confident, innovative thinker driven by the desire to be successful in everything you do, you could be exactly who we are looking for.

Besides a competitive remuneration package, we offer you a great number of extra-legal advantages as well as the opportunity to work for major clients in various industry sectors.


(Kindly make reference to Banking Boulevard when applying for this position).
(Bedankt om naar Banking Boulevard te verwijzen als u solliciteert).
(Merci de bien vouloir faire référence au site-emploi Banking Boulevard lors de votre sollicitation).