Pricing manager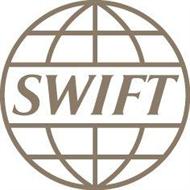 Company name
Place
Brussels area
Belgium
Our Company :
SWIFT is the world's leading provider of secure financial messaging services. We connect more than 11,000 banking and securities organisations, market infrastructures and corporate customers in more than 200 countries and territories. At SWIFT, we nurture a corporate culture where employee engagement, personal development, diversity and customer centricity are central.

As a pricing manager at SWIFT you will play a key role in shaping the company's current and future business model and generating sustainable value for both SWIFT and its community. You will actively collaborate with product management and commercial teams to respond to our customers' evolving needs and to capture exciting new opportunities that new technologies can offer.

If you are result driven, enjoy tackling complex challenges in collaboration with others and are not afraid to think out of the box, a lead pricing analyst role at SWIFT is a great opportunity for you.
The Job / Responsibilities :
As lead pricing analyst you will:

- Define the pricing of new SWIFT product and service
- Conduct regular reviews of existing pricing schemes
- Collaborate and engage effectively across the organization: with other Marketing teams, Commercial team, and Finance teams
- Remain constantly tuned on the evolutions of the SWIFT business, economic model
- Model complex business and pricing simulations
- Ensure that pricing actions can be implemented efficiently: in collaboration with IT, Billing and Support teams
- Communicate internally and externally on prices
Your profile :
University degree in Marketing, Economics, Management, Finance, or Engineering is required. A masters level degree is preferred.

At least 7 years of professional experience, experience in Pricing is a plus.

The ideal candidate would demonstrate:

- Sharp analytical skills and proficiency in modelling numerical data
- Ability to see the big picture, while capable of detailing implementation requirements
- Effective communication skills
- Sound understanding of the Financial industry and/or interest in the business of SWIFT
- Flexibility and ability to work in a dynamic environment
- Eager to work in a team
- Fluent in English
- Excellent knowledge of Excel and very good knowledge of other MS Office applications


(Kindly make reference to Banking Boulevard when applying for this position).
(Bedankt om naar Banking Boulevard te verwijzen als u solliciteert).
(Merci de bien vouloir faire référence au site-emploi Banking Boulevard lors de votre sollicitation).

We offer :
We are living exciting times, in an evolving industry, and your forward thinking will be challenged. You will have learning and growth opportunities in the team and in the company

In sum, an interesting job, in a friendly team and offering development opportunities.