Quantitative Risk Expert (version Fr)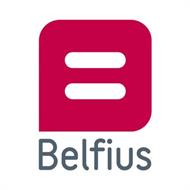 Company name
Place
Bruxelles
Belgium
The Job / Responsibilities :
- analyser/remettre en question les modèles financiers utilisés par la salle des marchés ;
- évaluer la juste valeur et développer/affiner des méthodologies pour calculer les ajustements de valeur sur des dérivés collatéralisés et non collatéralisés faisant l'objet d'arbitrages dans la salle des marchés ; challenger les solutions de couverture de la volatilité ; fournir des conseils en matière de conformité au cadre d'appétit pour le risque ;
- surveiller et mettre en œuvre les développements/évolutions réglementaires, tels que Fundamental Review of the Trading Book, Prudent Valuation, Banking Act, SA CCR, etc. ;
- tenir à jour et perfectionner le modèle VaR interne (et par conséquent, l'actif pondéré en fonction du risque) et le calcul de la perte escomptée ;
- développer des outils de pricing et les mettre à disposition des équipes de monitoring (dérivés de crédit, XVA, etc.) ;
- challenger les propositions faites par la salle des marchés en termes de valorisation des produits financiers et de demande de nouveaux produits ;
- identifier les sources de risque de modèle et proposer une méthodologie pour quantifier le risque de modèle pour un large éventail de produits et ajustements (CVA, FVA…) ;
- documenter les méthodologies utilisées pour le législateur, les auditeurs, le département de validation et les auditeurs de société ;
- calibrer les scénarios de résistance au stress et les limites granulaires (greeks, scénarios...) pour l'activité FM ;
- en tant qu'expert en produits financiers travaillant dans la division FM Risk Management, vous serez également amené à apporter un soutien à vos collègues de la division ;
- soutien.
Your profile :
- ingénieur civil, diplômé en mathématiques appliquées, physique ou une discipline équivalente ;
- connaissance de la valorisation des produits financiers tels que swaps, options sur swaps, CMS, CDS, ABS swaps, etc.; et compréhension de l'ajustement de valeur ;
- la compréhension des contraintes législatives ou des principes comptables entourant les activités FM est un atout ;
- aptitude à travailler en groupe mais aussi de manière autonome, créativité, talent de communication, rapidité d'apprentissage, capacité de prendre des initiatives ;
- bilingue français-néerlandais, et bonne connaissance de l'anglais ;
- connaissance des End User Tools (Microsoft Access, Microsoft Excel, VBA) et connaissance de C++, matlab ;
- talent de rédacteur.


(Merci de bien vouloir faire référence au site-emploi Banking Boulevard lors de votre sollicitation).