Senior Pricing Actuary Non-Life ( version Fr)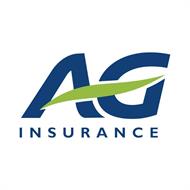 Company name
Place
Brussel - Bruxelles
Belgium
Our Company :
AG Insurance recherche un Senior Pricing Actuary Non Life (h/f) pour utiliser ses aptitudes analytiques et ses connaissances, son dynamisme, sa créativité, son esprit d'équipe dans le développement de (nouveaux) modèles de tarification (adaptés) afin de soutenir une croissance rentable pour les produits Non Life.

AG Insurance a une part de marché de 22% en Incendie et 16% en Auto en Belgique.
The Job / Responsibilities :
- Vous collaborez activement à l'introduction de nouveautés produits et d'adaptations de produits, tant sur le plan technique que commercial.
- Avec vos collègues, vous développez de (nouveaux) modèles de tarification (adaptés) pour les produits Non Life.
- Avec vos collègues, vous assurez le suivi de la rentabilité des produits Non Life, vous formulez des améliorations et adaptations et vous contribuez activement à leur réalisation.
- Vous prenez part au développement des connaissances et de l'expertise dans le domaine de la tarification au sein de l'équipe.
- Vous participez activement aux différentes activités de l'équipe, en fonction des priorités et compétences des membres de l'équipe.
- Vous suivez l'évolution du marché des assurances ainsi que les différentes évolutions dans ce domaine.


Your profile :
- Vous avez un master en sciences actuarielles,
- Vous avez au moins cinq ans d'expérience en tarification de produits non-life,
- Vous avez une connaissance approfondie des techniques actuarielles en tarification pour y appliquer les aspects à la fois techniques et commerciaux,
- Vous maîtrisez la technologie de traitement de données,
- Vous connaissez bien le marché belge des assurances,
- Vous aimez travailler en équipe, collaborer et partager vos connaissances,
- Vous avez un esprit analytique et vous êtes capable de communiquer clairement,
- Vous êtes ouvert(e) au changement, créatif/ve et vous réfléchissez 'out of the box',
- Vous êtes francophone ou néerlandophone et vous maîtrisez très bien la deuxième langue, la connaissance de l'anglais constitue un atout étant donné les contacts avec AGEAS.



We offer :
- Une entreprise qui offre des possibilités de développement dans votre fonction et une carrière diversifiée.
- Un employeur stable et possédant une vision à long terme claire.
- Une ambiance de travail positive au sein de votre équipe, mais aussi en dehors.
- La flexibilité nécessaire pour parvenir à un bon équilibre entre vie privée et vie professionnelle.
- Un lieu de travail moderne doté d'équipements adaptés et d'outils technologiques en phase avec leur temps.
- Un salaire attractif et un large éventail d'avantages.



(Kindly make reference to Banking Boulevard when applying for this position).
(Bedankt om naar Banking Boulevard te verwijzen als u solliciteert).
(Merci de bien vouloir faire référence au site-emploi Banking Boulevard lors de votre sollicitation).