Expert Vermogensopbouw voor Particulieren - Antwerpen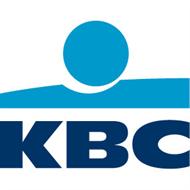 Company name
Place
Antwerpen
Belgium
The Job / Responsibilities :
Onze expert Vermogensopbouw voor Particulieren maakt deel uit van het experten-team vermogensopbouw binnen de cluster (een groep van KBC Bankkantoren in eenzelfde regio) of een KBC Live kantoor.
Als expert ga je samen met de klant op zoek naar zijn of haar behoeften en bouw je een waardevolle vertrouwensrelatie op waar klantentevredenheid centraal staat. Hierdoor draag je, je steentje bij aan het behalen van de resultaten voor jouw cluster of kantoor.

Wat verwachten we van jou?

Dit alles kan je verwezenlijken door:

- Klanten proactief te benaderen en samen met hen mee te denken bij de verdere uitbouw van hun beleggingsportefeuille;
- In te spelen op mogelijke opportuniteiten rond successie-planning en financial planning;
- Behoeften, buiten het domein vermogensopbouw, te detecteren en door te geven aan de andere domeinexperten in de cluster of binnen KBC Live;
- Jouw financiële expertise uit te dragen naar prospecten binnen je werkgebied samen met andere kantoren uit je cluster of het KBC Live kantoor.
Your profile :
Jouw troeven?

- Een sterke interesse in de wereld van beleggingen, beurs en geldmarkten;
- De gedrevenheid om je kennis op peil te houden door het volgen van opleidingen en de actualiteit binnen het domein;
- Zin om onze digitale innovaties in de vingers te krijgen en uit te dragen naar onze klanten;
- Communicatief, enthousiast, overtuigend en klantgericht met het oog op het uitbreiden van jouw klantenportefeuille en het aantrekken van prospecten;
- Ervaring als expert vermogensopbouw of binnen een commerciële functie, is een must.


(Bedankt om naar Banking Boulevard te verwijzen als u solliciteert).

We offer :
Wat hebben we je te bieden?

- Een uitdagende functie binnen ons commercieel netwerk waar klantgerichtheid en pro-activiteit centraal staan;
- Een uitzonderlijk aanbod opleidings- en ontwikkelingskansen met het oog op diverse doorgroeimogelijkheden;
- Een contract van onbepaalde duur aangevuld met een competitief verloningspakket;
- De mogelijkheden om je werk en je privéleven op elkaar af te stemmen;
- En tot slot een innovatieve werkomgeving met een aangename werksfeer en leuke teamspirit.