Credit Analyst ( NL versie)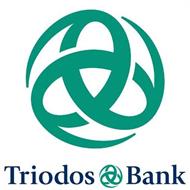 Company name
Place
Bruxelles
Belgium
Our Company :
Triodos Bank is dé referentie in Europa op het gebied van duurzaam bankieren. Triodos Bank zet geld in voor positieve sociale, culturele en ecologische verandering. Dat is ook onze missie: met het geld dat spaarders en beleggers ons toevertrouwen op een transparante manier duurzame ondernemers en organisaties financieren. Voor ons is geld een middel in dienst van duurzame ontwikkeling.

Triodos Bank is een onafhankelijke financiële instelling, opgericht in 1980 in Nederland, met vestigingen in België, het Verenigd Koninkrijk, Spanje en Duitsland. De bank telt internationaal meer dan 630.000 klanten en bijna 1200 medewerkers.

Onze medewerkers herkennen zich in onze missie en hebben de competenties om die te vertalen naar hun vakgebied. Daar ligt voor ons de basis voor samenwerking, ongeacht leeftijd, afkomst, geloofsovertuiging, geslacht, seksuele geaardheid of fysieke gesteldheid van medewerkers.
The Job / Responsibilities :
- Je analyseert kredietvoorstellen en jaarlijkse herzieningen op vlak van commerciële, financiële en krediet risico,
- Je controleert de goede toepassing van de kredietprocessen, de berekening van de risicoklasses, de waardering van de zekerheden en de berekening van de covenanten,
- Voor sommige dossiers stel je alternatieven voor, in samenspraak met de Relationship Manager, om zowel aan de kredietaanvraag van de klant te beantwoorden als de belangen van Triodos te beschermen,
- Je geeft een schriftelijk advies, rekening houdende met de positieve en negatieve punten van het dossier,
- In het kader van de bestaande bevoegdheden, beslis je zelf over bepaalde kredietaanvragen en revisies,
- Je bent de referentiepersoon in bepaalde domeinen (bv voor bepaalde sectoren zoals Real Estate, Healthcare, Food & Agri etc),
- Je helpt de Relationship Manager in het opmaken van hun sectoriële analyses ,
- Je voert diverse andere taken uit die essentieel zijn voor de goede werking van het departement, bijvoorbeeld het opstellen van diverse rapporten, de monitoring van de Early Warning signals, verbeteringsprojecten of trainings.

Your profile :
- Je beschikt over een universitair diploma (bij voorkeur in een economische richting),
- Je hebt een ervaring van minimum 3 jaar in kredietanalyse bij KMOs, corporate of social profit.
- Je bent Nederlandstalig met een goede kennis van Frans (een gesprek kunnen volgen) en Engels (adviezen kunnen schrijven),
- Je bent communicatief, sociaal vaardig en stressbestendig en kunt autonoom werken binnen een team,
- Doordat je gestructureerd, precies en efficiënt werkt, kan je veel informatie verwerken, stroomlijnen en opvolgen.



We offer :
Triodos Bank biedt u een boeiende functie aan binnen een bedrijf in volle groei. U kunt rekenen op een aantrekkelijk remuneratiepakket met extralegale voordelen en u komt terecht in een organisatie waar duurzaamheid de norm is.


(Kindly make reference to Banking Boulevard when applying for this position).
(Bedankt om naar Banking Boulevard te verwijzen als u solliciteert).
(Merci de bien vouloir faire référence au site-emploi Banking Boulevard lors de votre sollicitation).