Commercial Manager Digital Loans & Insurance (m/v) - (NL versie)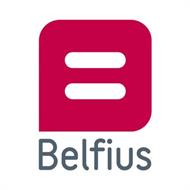 Company name
Place
Brussel Bruxelles
Belgium
Our Company :
Ref. : 0001/17/0072/0002/N/01
Entiteit: Belfius Bank

Belfius is de enige 100 % Belgische geïntegreerde bankverzekeraar. Belfius helpt 3,5 miljoen particulieren, zelfstandigen, vrije beroepers en kmo's. Belfius is de nummer 1 in de publieke en sociale sector en een vooraanstaand partner van grote ondernemingen. En Belfius speelt op de verzekeringsmarkt een essentiële rol langs diverse kanalen en met diverse merken.

Als warme bankverzekeraar wil Belfius ook de motor zijn van de samenleving en van tevreden klanten. De Belfius-medewerkers vormen de olie en de brandstof die die motor moeten doen draaien. Daarom zet Belfius volop in op geëngageerde medewerkers, medewerkers die graag een extra inspanning doen, zich betrokken voelen bij de organisatie en mee de kar willen trekken.

Afdeling: Digital Strategy & Sales
Contracttype : Onbepaalde duur
The Job / Responsibilities :
Algemene verantwoordelijkheden

Verantwoordelijk voor:

- het digital sales result voor zijn toegewezen productdomein;
- de rendabiliteit van de digitale verkoop (cost per sale);
- de functionele aansturing van call center teams voor zijn producten (Remote Advisory & Sales Center);
- de coherentie van info-, sales- en service-elementen van zijn productdomeinen langs alle digitale kanalen (website, BDN, BDM, BDT) en voor het beheer van leads vanuit de digitale kanalen naar kantoren en call;
- het permanent monitoren van de digital sales activities: campagnes, digital flows, best practices, ...

Verantwoordelijkheden in het kader van Jaarplan Digital Sales & Marketing:

- meewerken aan het opstellen van de Jaarplannen van de verschillende segmenten, om ervoor te zorgen dat alle mogelijke digitale opportuniteiten worden geïntegreerd;
- de jaarplannen van de segmenten vertalen in/combineren tot een digitaal jaarplan voor hun domein. Dit plan wordt opgemaakt in overleg met Data en Communicatie, om te garanderen dat de doelstellingen bereikt worden dankzij het gebruik van alle beschikbare consumer data, modellen en inzichten:

*toewijzen van het budget aan de verschillende campagnes;
*dit plan wordt om de drie maanden geüpdatet.

Verantwoordelijkheden in het kader van campagnes:

- briefing van zowel recurrente als eenmalige digitale productcampagnes voor hun domein: USP's, doelgroepen, planning, resultaat en rendabiliteit (CPS);
- garanderen dat de Webmasters alle input van Digitale Communicatie (= teksten en visuals) en Data (= doelgroepen en instructies voor tagging) verwerken en implementeren op onze interne digitale kanalen/touchpoints;
- validatie en prioritering van de activiteiten van Build- en Webmasters met het oog op maximale conversie en rendabiliteit.

Verantwoordelijkheden voor de digitale flows:

- end-to-end verantwoordelijk voor de conversieratio's en permanente optimalisering van de flows van de 'digitized core products';
- dit gebeurt in 'agile team collaboration' met de Project Managers en Digital Communication (en Data waar relevant).

De functie is onderworpen aan de wet Cauwenberghs: u moet slagen voor enkele modules van het examen dat vooral toegespitst is op de kennis van enkele aspecten van het domein 'verzekeringen'.
Your profile :
- universitair diploma of gelijkwaardige ervaring;
- FR/NL;
- resultaatgericht;
- gestructureerd en planmatig kunnen werken;
- excellente communicatievaardigheden (mondeling en schriftelijk);
- zeer klantgedreven en analytisch ingesteld;
- gepassioneerd door digitalisering;
- zelfstandig kunnen werken, ondernemend en assertief;
- teamspeler;
- out-of-the-box en creatief;
- digitaal sales talent met succesvolle ervaring in digitale marketing, sales en campaigning op basis van klanten- en gedrag-data.


(Kindly make reference to Banking Boulevard when applying for this position).
(Bedankt om naar Banking Boulevard te verwijzen als u solliciteert).
(Merci de bien vouloir faire référence au site-emploi Banking Boulevard lors de votre sollicitation).