Financial Risk Policy & Process Expert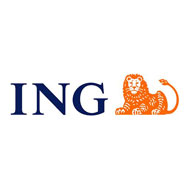 Company name
Place
Brussel - Bruxelles
Belgium
The Job / Responsibilities :
Being part of the Financial Risk Policies & Procedures team you develop, maintain and review credit risk policies in alignment with the Group standards and the (local) regulations. In this context you will provide your expertise to regulatory and business projects with E2E stakeholders

Your key responsibilities:

The Financial Risk Policy & Process Expert is overall responsible to support the development, maintenance and review of credit risk policies for retail and wholesale clients.

- Evaluates the risk impact of each major decision to credit products and processes, bringing dedicated expertise as part of Credit Risk Policy involvement into projects & activities undertaken by lending tribes;
- Develops credit risk policies and procedures ensuring ING operates within the credit risk appetite;
- Ensures local policies are in line with Group and local regulations (NBB, FSMA, …) and supports the decision process.


The Financial Risk Policy & process Expert correctly implements the procedures

- Ensures that systems are correctly adapted to support the policy process;
- Monitors the respect of the policy at each level of the organization;
- In cooperation with other colleagues defines the data needed for a performant portfolio monitoring and predictive deep dives;
- Defines performance targets and monitors the process performance.

The Financial Risk policy Expert acts as single point of contact for his/her specific domain of policies

- Represents his/her domain within review/validation meetings;
- Participates actively to workgroups and projects (internally or externally – eg Febelfin) in order to discuss implementation of new regulations
- Documents the risk processes in alignment with the minimum standards of ING Belgium and ensures their consistency;
- Ensures a close follow up of audit recommendations for his/her domain of policies and procedures.
Your profile :
- Taking challenges and making them happen, enthusiasm and energized for helping others to be successful;
- Having interest in credit risk and process management;
- Being Green belt certified or willing to become Green belt certified;
- Having a Master's degree in economics, finance, banking or other related domains;
- With previous experience in retail, SME or Corporate lending;
- Understanding credit risk management, lending activities, banking industry and regulations developments;
- Working with autonomy and collaboration especially in view of agile and new way of working;
- Fluent in Dutch, French and English, both written and verbally;
- With ability to communicate on complex and technical concepts to a broad public in a simple way;
- Good writing, editing, communications and organizational;
- Keen on learning and developing with the credit risk environment.
We offer :
- Personal growth & challenging work with a lot of opportunities to realize your ambitions;
- An informal, flexible environment with dynamic colleagues;
- Career development
- A specific training path (lean six sigma, Agile, Project, Communication, …)

You are interested and you want to discover further this opportunity don't hesitate to contact

Philippe Picron (Manager Policies & Procedures)


(Kindly make reference to Banking Boulevard when applying for this position).
(Bedankt om naar Banking Boulevard te verwijzen als u solliciteert).
(Merci de bien vouloir faire référence au site-emploi Banking Boulevard lors de votre sollicitation).