Sr Analyst, Retrocession Onboarding and Processing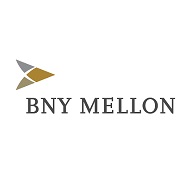 Company name
The Bank of New York Mellon ( Luxembourg) s.a.
Place
Luxembourg
Luxembourg
Our Company :
For over 230 years, the people of BNY Mellon have been at the forefront of finance, expanding the financial markets while supporting investors throughout the investment lifecycle. BNY Mellon can act as a single point of contact for clients looking to create, trade, hold, manage, service, distribute or restructure investments & safeguards nearly one-fifth of the world's financial assets. BNY Mellon remains one of the safest, most trusted and admired companies. Every day our employees make their mark by helping clients better manage and service their financial assets around the world. Whether providing financial services for institutions, corporations or individual investors, clients count on the people of BNY Mellon across time zones and in 35 countries and more than 100 markets. It's the collective ambition, innovative thinking and exceptionally focused client service paired with a commitment to doing what is right that continues to set us apart. Make your mark: bnymellon.com/careers.

Client Service Delivery manages investment monitoring, measurement and processing services for our clients. Our solutions include Securities Operations, Fund Administration, Transfer Agency, Outsourcing, Performance Measurement and other related services.

BNY Mellon is an Equal Employment Opportunity Employer.
The Job / Responsibilities :
Performs routine and non-routine client service and transactional support functions. Provides analytics and reporting services, working to improve and automate transaction processing systems. Advises organizational units/teams to ensure timely delivery of service, or resolution of issue. Provides direction to lower-level service roles in the successful delivery of support or service.

- Processes account related transactions per scheduled events/client authenticated direction.
- Answers inquiries and resolves problems or issues.
- Assesses needs and suggests/promotes alternative approaches to service models.
- Participates in straightforward product development, product enhancement, and system testing to ensure that products continue to accurately and efficiently process high value transactions.
- Solves problems based on an understanding and knowledge of the intricacies of the system.
- Integrates in-depth area knowledge with a solid understanding of industry standards and practices to provide solutions to internal and external clients.
- Manages situations which may require adaptation of response or extensive research according to internal or external client response.
Your profile :
- Bachelor's degree or the equivalent combination of education and experience is required.
- 3-5 years of total work experience is preferred.
- Experience in brokerage processing is preferred.
- Applicable local/regional licenses or certifications as required by the business.


(Kindly make reference to Banking Boulevard when applying for this position).
(Mir soen Iech am viraus merci, dass der Iech bei ärer Kandidatur op den Banking Boulevard bezit).
(Merci de bien vouloir faire référence au site-emploi Banking Boulevard lors de votre sollicitation).