Stagiaire - Wealth Management Dutch speaking Market - (H/F)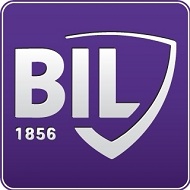 Company name
Groupe BIL Banque Internationale à Luxembourg SA
Place
2953 Luxembourg
Luxembourg
Our Company :
La Banque Internationale à Luxembourg est la plus ancienne Banque de la place financière luxembourgeoise. Fondée en 1856, la BIL est un acteur clé des métiers de Banque Commerciale, de Banque Privée, de Banque d'Entreprise et de Salle des Marchés. Ces métiers s'appuient sur d'importantes fonctions Support et sur nos Services Opérationnels.
The Job / Responsibilities :
Nous recherchons actuellement pour notre département Wealth Management - Dutch speaking Market un(e):

Stagiaire (H/F)

Vos missions :
- Participer à l'effort de développement commercial du marché Core Europe;
- Contribuer à l'identification des prospects dans le cadre de cibles identifiées et d'obtenir des rendez-vous ;
- Assister les clients advisors à générer des revenus supplémentaires par l'étude des portefeuilles clients
Your profile :
Votre profil :
- Vous êtes étudiant(e) 5ème année dans un cycle de formation orienté finance et économie (école de commerce, université Belge,...) ;
- Vous maîtrisez parfaitement le français et l'anglais. Le Néerlandais constitue un avantage certain ;
- Vous maîtrisez Microsoft Office et plus précisément Power Point et Excel.
Vos aptitudes personnelles :
- Aisance relationnelle ;
- Aisance rédactionnelle ;
- Bonne capacité d'écoute ;
- Esprit synthétique et structuré ;
- Autonome.
Stage à pourvoir à partir de juillet 2017
Durée: 6 à 12 mois

Le stage doit être conventionné par un établissement scolaire.

Pour postuler, merci de nous faire parvenir un CV et une lettre de motivation précisant vos dates de disponibilité.


(Kindly make reference to Banking Boulevard when applying for this position).
(Mir soen Iech am viraus merci, dass der Iech bei ärer Kandidatur op den Banking Boulevard bezit).
(Merci de bien vouloir faire référence au site-emploi Banking Boulevard lors de votre sollicitation).