Senior Relationship Manager (M/F)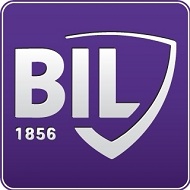 Company name
Groupe BIL Banque Internationale à Luxembourg SA
Place
2953 Luxembourg
Luxembourg
Our Company :
BMI is a wholly owned subsidiary of Banque Internationale à Luxembourg ("BIL") the oldest oldest bank in Luxembourg. Founded in 1856, BIL is a key player in Wealth Management, Corporate Banking and Treasury and Financial Markets. BMI is able to draw on the global presence and substance of the bank to support its operations and those of its clients.

The Job / Responsibilities :
In order to support its development, BIL Manage Invest S.A ("BMI") is currently recruiting a:

Senior Relationship Manager (M/F), based in Luxembourg
BMI is a market-leading independent Management Company/AIFM domiciled in Luxembourg, providing a one-stop regulatory solution for global investment managers. Staffed by highly experienced Portfolio and Risk Managers, BMI is best positioned to provide premium services for the financial, real estate, infrastructure and private equity asset classes.

BMI is looking for a highly motivated individual with an extensive knowledge in the Luxembourg fund industry to strengthen its Client Relationship Management ("CRM") team. The aim of the CRM is to offer fund initiators with a single point of contact in Luxembourg, to supervise and coordinate all local service providers for a vast array of funds/products.

Your main tasks and responsibilities will be :
- Set-up and ongoing monitoring of investment funds spanning across various asset classes (traditional and alternative)
- Review and coordination of agreements and service proposals with legal advisors and other 3rd party service providers
- Coordination and oversight of all 3rd party service providers
- Day to day management of funds/products
- Direct links and communications with clients during the setup phase to understand and implement the requirements of the fund structure.
- Maintain and update all policies and procedures linked to the day to day management as well as the operating memorandums with the 3rd party service providers
- Keep up to date with new regulatory changes and assess the impact for BMI and the funds managed by BMI.
- Selection, due diligence and relationship management with delegates and 3rd party service providers
Your profile :
Successful candidates meet the following requirements :
- Master degree related to Business Administration / Finance or equivalent. Professional certification such as CFA or CAIA will be considered as an asset.
- Minimum 10 years of relevant work experience
- Previous experience in the setup and administration of Luxembourg investment vehicles, liquid and illiquid asset classes. Previous experience in a Management Company/AIFM is also an advantage
- Good knowledge of new regulatory changes impacting the fund industry and their effects
- Experience in central administration, depositary and other related functions for the ongoing day to day oversight of the funds/products
- Fluent in both English and French, any additional language being considered as an advantage
- Ability to work under pressure


(Kindly make reference to Banking Boulevard when applying for this position).
(Mir soen Iech am viraus merci, dass der Iech bei ärer Kandidatur op den Banking Boulevard bezit).
(Merci de bien vouloir faire référence au site-emploi Banking Boulevard lors de votre sollicitation).