Payroll manager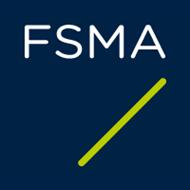 Company name
Place
Bruxelles
Belgium
The Job / Responsibilities :
En tant que responsable du payroll, vous êtes chargé de la coordination et du suivi de la gestion quotidienne du payroll. Vous contribuez à l'élaboration et à l'application de la politique HR sous l'angle de votre domaine d'expertise.

Vous êtes le premier point de contact des HR business partners pour toutes les questions relatives à l'administration des salaires et, le cas échéant, vous assistez les payroll officers dans leurs contacts avec les collaborateurs. Vous coachez les membres de votre équipe payroll et vous les accompagnez dans leur trajet de développement personnel.

Vous coordonnez ou prenez part à un certain nombre de projets HR liés au payroll (comme l'optimisation des avantages). Vous intervenez en première ligne dans l'établissement du budget pour le personnel et vous simulez l'incidence budgétaire de certaines décisions HR.

Vous vous tenez au courant des différents changements dans la législation pertinente et dans les conventions collectives de travail et vous veillez à ce que l'équipe payroll les mette en œuvre et les applique. Vous êtes également responsable de la gestion de l'assurance de groupe.

Vous vous employez à ce que les processus et le fonctionnement soient efficaces et en constante amélioration. Vous êtes responsable du suivi de la collaboration avec des prestataires de services (tels que le secrétariat social), en ce compris le paramétrage des systèmes utilisés.
Your profile :
Diplôme:

- Master ou expérience équivalente.

Aptitudes spécifiques:

- Connaissance approfondie d'Excel. Une forte habileté à créer des macros est un atout ;
- Connaissance de la législation pertinente ou volonté d'acquérir pareille connaissance à court terme.

Aptitudes générales:

- Bonnes aptitudes de communication et sens des relations interpersonnelles ;
- Esprit dynamique, flexible et proactif ;
- Excellentes capacités en matière de planning et d'organisation ;
- Capacité à agir avec précision et en étant centré sur les résultats ;
- Esprit analytique et pragmatique ;
- Aptitude à travailler de manière indépendante et en équipe ;
- Bonnes capacités d'empathie et faculté à inspirer confiance ;
- Connaissance approfondie du français et du néerlandais et maîtrise de l'anglais.

Expérience professionnelle:

Expérience de 3 ans minimum en payroll management.

Tout collaborateur de la FSMA est soumis à un code de déontologie strict et au secret professionnel.


(Kindly make reference to Banking Boulevard when applying for this position).
(Bedankt om naar Banking Boulevard te verwijzen als u solliciteert).
(Merci de bien vouloir faire référence au site-emploi Banking Boulevard lors de votre sollicitation).