Senior Corporate Banker Large Corp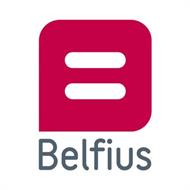 Company name
Place
Bruxelles Brussel
Belgium
The Job / Responsibilities :
La division Corporate Banking est responsable, au sein de la direction Public & Corporate Banking, de la gestion et du développement de la relation avec les entreprises belges ayant un chiffre d'affaires supérieur à 10 millions d'euros. Les clients sont répartis en 4 zones : Nord-Ouest, Nord-Est, Sud et Centre. La fonction ouverte de Senior Corporate Banker concerne la région Centre pour le segment corp et large corporate. Il s'agit des entreprises ayant un chiffre d'affaires supérieur à 250M euros au niveau de la zone centre (corp), et supérieur à 1.000M euros au niveau national (large corp).

Par ses conseils commerciaux spécialisés, le Corporate Banker doit gérer et développer des relations à long terme avec nos clients existants ainsi que prospecter les entreprises cibles Le Corporate Banker est la personne de contact du client et entretient des contacts étroits avec les spécialistes produits afin de stimuler le cross-selling.

Le Senior Corporate Banker est soutenu dans ce cadre par l'adjoint du directeur de zone à qui elle/il rapporte directement.

Missions principales :

- conseils aux clients : en tant qu'expert, le Corporate Banker doit rentabiliser la relation avec ses clients Corporate en proposant des solutions professionnelles avec une importante valeur ajoutée ;
- prospection : le Corporate Banker doit approcher proactivement les clients corp/large corp afin d'élargir le portefeuille de nos clients ;
- gestion du risque : en tant qu'expert et en appliquant correctement la stratégie de risque choisie, le Corporate Banker évalue de manière proactive le portefeuille de crédits et en assure le suivi ;
- gestion des dossiers de crédit : le Corporate Banker participe activement au processus d'octroi des crédits pour les dossiers plus complexes et présentant davantage de risques ;
- représentation : une des tâches du Corporate Banker consiste à entretenir et élargir son réseau en participant à des événements dans la vie associative professionnelle.
Your profile :
-formation universitaire (de préférence à orientation économique ou juridique) ;
-connaissance approfondie des crédits et des produits bancaires (minimum 5 ans d'expérience ) ;
-connaissance active du Français / Néerlandais ;
-appréciant les contacts/ orienté client ;
-capacité à prioritiser / travailler sous pression ;
-orienté chiffre/analytique ;
-esprit commercial ;
-prêt à s'intégrer socialement dans la région ;
-créatif et orienté résultats ;
-esprit d'équipe ;
-lieu de travail : Bruxelles.


(Kindly make reference to Banking Boulevard when applying for this position).
(Bedankt om naar Banking Boulevard te verwijzen als u solliciteert).
(Merci de bien vouloir faire référence au site-emploi Banking Boulevard lors de votre sollicitation).