Senior Pricing Analyst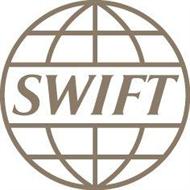 Company name
Place
La Hulpe - Terhulpen ( Brussels area)
Belgium
Our Company :
SWIFT is a member-owned cooperative that provides the communications platform, products and services to connect more than 10,800 banking organisations, securities institutions and corporate customers in over 200 countries and territories. SWIFT enables its users to exchange automated, standardised financial information securely and reliably, thereby lowering costs, reducing operational risk and eliminating operational inefficiencies. SWIFT also brings the financial community together to work collaboratively to shape market practice, define standards and debate issues of mutual interest. SWIFT is headquartered in Belgium and has over 24 offices worldwide. In 2014 SWIFT processed more than 5.6 billion FIN messages.

SWIFT pricing team is hiring a motivated Market Analyst.

SWIFT pricing team lies at the core of firm's business due to market dynamics and the competitive landscape. Its mission is to ensure competitive and consistent prices while preserving and generating value for the company.

A role in the pricing team offers you the unique opportunity to be exposed to the entire range of Swift products and services.
The Job / Responsibilities :
Your responsibilities will be to:

- Develop new pricing strategies for SWIFT products and solutions.
- Work together with Marketing, F&BO and the Regions in identifying the areas of applicability for price changes.
- Proactively consult the SWIFT community to understand the implications of pricing decisions and the industry's requirements
- Work closely with IT, Billing and Support to implement the pricing changes.
- Produce accurate financial reporting (for external customers and senior managers).
- Perform accurate modelling of complex pricing simulation
- Communicate internally and externally on pricing.

To be successful you will need to demonstrate: very strong market oriented and analytical skills, effective oral and written communication skills in English, team orientation and a sound understanding of the SWIFT business.
Your profile :
Experience:

At least 5 years experience in a marketing environment

Skills and knowledge:

To be successful you will need to demonstrate

- Very strong analytical skills
- Proficiency in business data analysis and modelling
- Effective oral and written communication skills in English
- Team orientation
- Quality orientation and stress resistance
- Proven leadership and exposure to senior management
- Entrepreneurial spirit
- Office tools, particularly Excel
- Financial industry market knowledge as an asset


(Kindly make reference to Banking Boulevard when applying for this position).
(Bedankt om naar Banking Boulevard te verwijzen als u solliciteert).
(Merci de bien vouloir faire référence au site-emploi Banking Boulevard lors de votre sollicitation).