Financial Reporting Officer in Corporate Accounting & Consolidation (NL versie)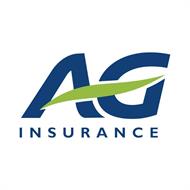 Company name
Place
Brussel
Belgium
Our Company :
De afdeling "Financial Reporting" binnen de CFO Office van AG Insurance zoekt een Financial Reporting Officer.

Met een polyvalent team van een twintigtal leden verzorgt Financial Reporting de financiële rapportering van AG Insurance: statutaire rapportering op basis van Belgische waarderingsregels en geconsolideerde rapportering op basis van IFRS.
The Job / Responsibilities :
Financial Reporting:

- stuurt de financiële rapportering aan van de consolidatiekring van over honderd dochtermaatschappijen;
- ontwikkelt nieuwe rapporteringssystemen;
- organiseert het periodiek rapporteringsproces in samenwerking met de decentrale business controllers;
- ontwikkelt rapporteringschema's voor zowel verzekeringsproducten als voor financiële producten en volgt hun correcte verwerking op;
- verleent ondersteuning aan de decentrale business controllers o.m. bij het structureren van beleggingsproducten, investeringen en aan- of verkooptransacties.
- voert de tweedelijns controle uit op de decentrale business controllers.
- speelt een proactieve rol bij de ontwikkeling van technische processen en toepassingen.

Jouw deelname:

Als Financial Reporting Officer doorloop je eerst een opleidingstraject en maak je opeenvolgend deel uit van één van onze teams: Insurance, Finance, Statutory of Group Reporting. Je verdere carrière biedt doorgroeimogelijkheden binnen Financial Reporting, CFO of AG Insurance.

Your profile :
- Bachelor of Master diploma Accountancy of gelijkwaardig zoals Master in Finance of Handelswetenschappen met optie Finance en Accounting;
- Een eerste ervaring in een gelijkaardige financial reporting omgeving als AG Insurance is een plus;
- Interesse voor de technische aspecten van rapporteringsnormen (BGAAP en IFRS) en consolidatieprocessen en - technieken;
- Analytisch vermogen;
- Zin voor planning en organisatie;
- Kunnen omgaan met deadlines;
- Proactieve, leergierige en oplossingsgerichte houding;
- Communicatievaardig en in staat om complexe materies eenvoudig over te brengen.
- Goede kennis Nederlands en/of Frans, passieve kennis van het Engels.
- Vloeiende beheersing van de meest voorkomende office tools.


We offer :
- Een bedrijf waar je kan groeien in je job en een veelzijdige loopbaan kan uitbouwen.
- Een stabiele werkgever met een duidelijke langetermijnvisie.
- Een positieve sfeer binnen je team, maar ook daarbuiten.
- De nodige flexibiliteit om een goed evenwicht te vinden tussen werk en privé.
- Een moderne werkplek met de juiste tools en hedendaagse technologie.
- Een aantrekkelijk loonpakket met een brede waaier aan voordelen.

(Bedankt om naar Banking Boulevard te verwijzen als u solliciteert).