Corporate Responsibility Talent (2017/1650) - M/V/X*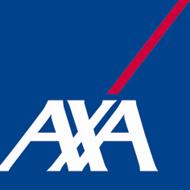 Company name
Place
1000 Brussel
Belgium
Our Company :
AXA is een Belgische verzekeringsmaatschappij en bank die hoort tot de grootste ter wereld. Bijna drie miljoen klanten vertrouwen op ons op alle cruciale momenten in hun leven: bij de aankoop van hun huis, bij de groei van hun bedrijf, bij schade aan hun wagen en bij overlijden van hun dierbaren. Wat er ook gebeurt, wij staan voor hen klaar. Ook morgen, als onze wereld nog digitaler wordt, en nog sneller verandert.
AXA is wereldwijd goed voor een omzet van 92 miljard euro in 59 landen.
* Diversiteit is belangrijk voor AXA. Wie, wat of hoe je ook bent of waar je voor staat, het zijn jouw talenten die het verschil maken.
The Job / Responsibilities :
Heb je een hoofd voor zaken en een hart voor duurzaamheid? Dan zit deze job je als gegoten!
Dankzij jouw werk wordt onze visie 'Empower People to live a better life' tastbaar, meetbaar en zichtbaar. Want als Sustainability Rapporteringsspecialist(e) breng je AXA's Corporate Resonsability-beleid (CR) haarscherp in beeld, en communiceer je AXA's vorderingen en prestaties naar medewerkers, klanten en externen.
Je job in detail:
* Je bent het aanspreekpunt voor de operationele uitrol van de Sustainability Index en het Environmental Rapport: je coördineert kwaliteitscontroles en interne en externe audits, steeds met aandacht voor stakeholder management
* Je volgt de integratie van de rapportering nauw op met de verschillende departementen. Je geeft hen aan wat de sterktes zijn, en waar ruimte voor verbetering is. Je kijkt erop toe dat de verbeterpunten in concrete acties worden gegoten
* Je verzekert een feilloze operationele opvolging van de acties rond Corporate Responsibility, hetzij intern, hetzij in samenwerking met externe partners
* Je tekent het CR- en AXA Hearts in Action Strategisch Plan mee uit
* Je bent het aanspreekpunt voor CR: je verzamelt alle aanvragen, prioriteert en volgt op
* Je stelt een 360 gradencommunicatieplan op: je plant de ideale communicatiemix voor elk project, inclusief sociale media. Je schrijft inspirerende en enthousiaste teksten en legt een foto- en filmarchief aan om je boodschappen kracht bij te zetten
Your profile :
* Je hebt een masterdiploma, en je hebt je eerste stappen gezet in Corporate Responsibility (Dow Jones Sustainability Index, Environmental Reporting)
* Je hebt expertise opgebouwd in een van de volgende domeinen: environmental footprint management, stakeholder management, community involvement of responsible procurement
* Jongleren met verschillende rapporteringen, prioriteiten en deadlines is voor jou geen punt: je talent voor organisatie, planning en pragmatisme garanderen dat je werk altijd van topkwaliteit is
* Je trekt graag de kar van een project, en daar zet je je 200 procent voor in. Samen met een team, en soms zelfstandig. Betekent dat af en toe avond- of weekendwerk? Geen probleem, the job needs to be done!
* Met samenwerking en consensus bereik je meer, daar ben je rotsvast van overtuigd. Daarom sla je bruggen naar de verschillende departementen en hiërarchische niveaus
* Je weet je boodschap krachtig en origineel over te dragen, bijvoorbeeld via PowerPoint. En ook op sociale media vind je perfect je weg
* Een goede kennis van het Frans is een must. Je hebt ook goede kennis van Engels en Nederlands.


(Kindly make reference to Banking Boulevard when applying for this position).
(Bedankt om naar Banking Boulevard te verwijzen als u solliciteert).
(Merci de bien vouloir faire référence au site-emploi Banking Boulevard lors de votre sollicitation).