Senior Private Banker Chinese markets (M/F, occupation 100% - 100%, based in Zurich)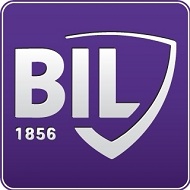 Company name
Groupe BIL Banque Internationale à Luxembourg SA
Place
8002 Zurich
Switzerland
Our Company :
Banque Internationale à Luxembourg is the oldest bank in Luxembourg. Founded in 1856, BIL is a key player in the Retail Banking, Private Banking, Corporate Banking and Treasury and Financial Markets. These businesses are backed up by strong Support functions and by our Operational departments.
The Job / Responsibilities :
Banque Internationale à Luxembourg (Suisse) SA is expanding its presence in attractive growth markets.

We are therefore looking for professional, experienced and ambitious:



Senior Private Banker Chinese markets
(M/F, occupation 100% - 100%, based in Zurich)



You consider moving to a bank with a human dimension and clear commitment from the top management for the Chinese market ? You would like to work in a business environment that is truly customer driven and result oriented?


As Senior Relationship Manager, you will cover the Chinese market out of Zurich.


Your responsibilities:

- Generate business through own network in China
- Develop and maintain a network of direct contacts and intermediaries
- Identify client needs and offer appropriate products and services (financial, legal and tax products) in coordination with our internal investment experts
- Close co-operation with BIL Group in Luxembourg for cross-selling of financial services and products
- Ensure all business is conducted in compliance with local relevant laws, regulations and bank internal policies
- Identify key actions with a high business potential (client events)
- Reporting line: Branch Manager (ExCo member) based in Zurich.
Your profile :
Your profile:

- University degree
- Minimum 5 years' experience in a large financial institution
- Strong knowledge banking, legal and regulatory environment
- Excellent organization and coordination skills, combining attention to detail and an efficient overview of key questions and priorities
- Team player
- Flexible, polyvalent and able to work on various legal subjects
- Excellent writing and communication skills
- Strong interpersonal skills, self-motivated
- Fluency in English and Chinese. Other languages would be considered as an asset.


(Kindly make reference to Banking Boulevard when applying for this position).
(Mir soen Iech am viraus merci, dass der Iech bei ärer Kandidatur op den Banking Boulevard bezit).
(Merci de bien vouloir faire référence au site-emploi Banking Boulevard lors de votre sollicitation).