CRM / Salesforce functional analyst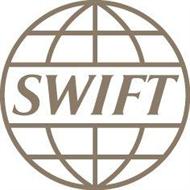 Company name
Place
La Hulpe - Terhulpen (Brussels area)
Belgium
Our Company :
The CRM team is part of Enterprise Application Solutions and provides end to end services to its internal customers (Sales, Marketing, Customer Support): partnering to capture requirements, transform them into solutions, implement and roll this out with the proper level of quality.
The product portfolio includes solutions supporting customer relationship processes (management of opportunities, quotations, campaigns, partners, cases…), which are articulated around Salesforce and Selligent platforms.
The Job / Responsibilities :
We're looking for a strong business/functional analyst, ideally with CRM experience, to strengthen our capacity to analyse requirements, define functional specification and co-build the solution with the development teams.

Responsibilities:

-You establish strong relationship with the users, in an active listening mode while managing their expectations;
-You know in depth the processes of the business and build a tool roadmap in line with their business roadmap.
-You support the gathering of customer needs and make sure they're articulated into meaningful and actionable requirements;
-You ensure proper maintenance and prioritisation of requirement backlog;
-Together with the development team and architects, you define the most appropriate solution to the requirements;
-You document solutions in detailed functional specification;
-You represent business users during development, implementation and testing and you communicate the progress of the project to the business.
-You organise the roll-out of the produced solution: end user testing, process changes, roll-out communication and training when it's needed.
Your profile :
Skills and expertise:

- Business analysis: you're able to reveal the underlying requirement behind a customer request and you're able to generalise and articulate them to effective, scalable and re-sable solution.
- Ability to organise and facilitate business workshops. You master several business analysis techniques (active listening, interviews, brainstorming, process design, SWOT, business case, join application design…).
- Ability to document complex functional specifications of an IT solution (using techniques like use cases or UML).
- Good communicator: active listener with a consultant mind-set, you can build and present impacting presentations.
- Understanding of IT concepts, and ability to discuss with developers and technical architects to co-build a solution in line with requirement, technical and budgetary constraints. You understand data modelling and relational database concepts.
- Strong expertise in CRM tools and processes. Knowledge of Salesforce/Selligent and understanding how Salesforce is implemented for SWIFT are strong assets.
- Experience in Scrum delivery methodology and tools (Jira, Confluence) is a strong asset.
- IT security exposure/experience and user experience expertise are assets.
- You're an open minded team player, ready to adapt to the changing needs.
- You're committed to deliver, pragmatic and solution oriented.

Education-experience:

-University degree, or proven equivalent experience.
-At least 5 year experience as business or functional analysis or equivalent.
-Experience in sales and ordering processes and/or consulting services business model is a strong plus.
-Apply for this job online



(Kindly make reference to Banking Boulevard when applying for this position).
(Bedankt om naar Banking Boulevard te verwijzen als u solliciteert).
(Merci de bien vouloir faire référence au site-emploi Banking Boulevard lors de votre sollicitation).