Quantitative Risk Expert ( NL versie)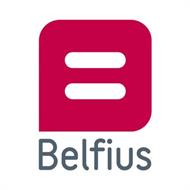 Company name
Place
Brussel
Belgium
The Job / Responsibilities :
- de financiële modellen die de dealing room gebruikt, analyseren/toetsen;
- de Fair Value beoordelen en methodologieën ontwikkelen/verfijnen voor de berekening van waardeaanpassingen van collateralised en non collateralised derivaten die in de dealing room worden verhandeld; oplossingen voor de afdekking van volatiliteit toetsen; advies verlenen over de naleving van het Risk Appetite Framework;
- ontwikkelingen/evoluties in de regelgeving, zoals Fundamental Review of the Trading Book, Prudent Valuation, Banking Act, SA CCR, ... monitoren en implementeren;
- het interne model voor VaR (en dus mark-RWA) en de berekening van de verwachte tekorten onderhouden en verfijnen;
- pricingtools ontwikkelen en ter beschikking stellen van de monitoringteams (Credit Derivatives, XVA, ...);
- voorstellen van de Market dealing room inzake waardering van financiële producten en aanvragen voor nieuwe producten toetsen;
- bronnen van modelrisico identificeren en een methodologie voorstellen om modelrisico's te kwantificeren voor een breed assortiment producten en aanpassingen (CVA, FVA,…);
- de methodologieën die worden gebruikt voor de regulator, auditeurs, valideringsafdeling en bedrijfsrevisoren documenteren;
- stresstestscenario's en granulaire limieten (greeks, scenario's,..) voor de FM-activiteit calibreren;
- als expert in financiële producten in de afdeling FM Risk Management ondersteun je ook je collega's in de afdeling;
- ondersteuning senior management.
Your profile :
- burgerlijk ingenieur, diploma toegepaste wiskunde, fysica of gelijkwaardig;
- kennis van de waardering van financiële producten, zoals swaps, opties op swaps, CMS, CDS, ABS swaps, ...; en inzicht in waardeaanpassingen;
- kennis van wettelijke vereisten of boekhoudprincipes in verband met FM-activiteiten is een pluspunt;
- in een team kunnen werken, creativiteit, in staat zijn om alleen te werken, goede communicatievaardigheden, snel leren, in staat zijn om initiatief te nemen;
- tweetalig Frans-Nederlands, met goede kennis van het Engels;
- kennis van tools voor eindgebruikers (Microsoft Access, Microsoft Excel, VBA) en van C++, matlab;
- goede redactionele vaardigheden.


(Kindly make reference to Banking Boulevard when applying for this position).
(Bedankt om naar Banking Boulevard te verwijzen als u solliciteert).
(Merci de bien vouloir faire référence au site-emploi Banking Boulevard lors de votre sollicitation).