Life Solutions Support Officer (m/v) - NL versie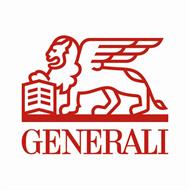 Company name
Place
Brussel
Belgium
Our Company :
Binnen onze entiteit Life Solutions, zijn we momenteel op zoek naar een Life Solutions Support Officer, die in nauwe samenwerking met het Life Solutions Team, de implementatie van het product- en dienstenaanbod met betrekking tot verzekeringen zal verzorgen, in overeenstemming met de objectieven van het bedrijf (groei, rentabiliteit, ...) en rekening houdend met de klant, de concurrentie en de evolutie van de markt.

Wie zijn wij? Generali Groep is één van de 50 grootste ondernemingen ter wereld en een topspeler in verzekering in Europa. In Belgïe bestaat Generali sinds 115 jaren en is trots op zijn meer dan 450 medewerkers die elk dag maken dat het bedrijf een innoverende verzekeraar is die dicht bij de klant staat. Generali is een onderneming die haar voortbestaan in België verzekert door het creëren van waarde, in overeenstemming met de strategie van de Groep en met respect voor iedereen.
The Job / Responsibilities :
Concreet zal de Life Solutions Support Officer de volgende verantwoordelijkheden behartigen:

- De markt opvolgen door pertinente informatie te lezen en te selecteren en door een informatieleveranciernetwerk op te bouwen.

- Ontwikkeling en uitvoering van de aanbodstrategie: uitvoeren van productstudies, opmaken van contracten, targeting van producten, ...

- Analyseren van resultaten van nieuwe producten en ondernomen acties (balansen, opvolging van de lancering van producten, verspreiden van resultaten, ...)

- Het op de markt brengen van het aanbod van alle nieuwe producten en commerciële acties in samenwerking met Corporate Marketing, Distributie, en andere partijen (opvolging van de productie van materiaal, behandelen van persaanvragen, ...)
Your profile :
Onze ideale kandidaat:

- is tweetalig Nederlands-Frans
- heeft studies gevolgd in een juridische, economische, commerciële of marketing richting
- beheerst de MS office tools, meer bepaald Word, Excel en PowerPoint
- is dynamisch, kan initiatieven nemen en is diplomatisch
- kan zowel creatief, als zeer georganiseerd te werk gaan
- kan autonoom maar ook in team werken
- kan een technische aanpak combineren met een uitstekende klantgerichtheid.

Geïnteresseerd?

Aarzel niet je CV te sturen t.a.v. ons HR team op recruitment@generali.be

(Bedankt om naar Banking Boulevard te verwijzen als u solliciteert).