Payroll manager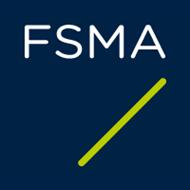 Company name
Place
Brussel
Belgium
The Job / Responsibilities :
Als verantwoordelijke van de payroll sta je in voor de coördinatie en opvolging van het dagelijkse beheer van de payroll. Verder ondersteun je de ontwikkeling en toepassing van het HR beleid vanuit jouw expertisedomein.

Je bent het aanspreekpunt van de HR business partners voor alle vragen inzake loonadministratie, en je ondersteunt de payroll officers in hun contacten met de medewerkers, waar nodig. Je coacht jouw payroll team en begeleidt hen in hun persoonlijke groeitraject.

Je werkt mee aan of neemt de leiding van een aantal payroll gerelateerde HR-projecten (bijvoorbeeld de optimalisatie van voordelen). Je staat in eerste lijn voor de opmaak van het personeelsbudget en je simuleert de budgettaire impact van bepaalde HR beslissingen.

Je volgt de verschillende wijzigingen in de relevante wetgeving en collectieve arbeidsovereenkomsten op en zorgt ervoor dat deze worden geïmplementeerd en toegepast door het payroll team. Je bent eveneens verantwoordelijk voor het beheer van de groepsverzekering.

Je streeft naar voortdurende verbetering en efficiëntie in processen en werking. Je bent verantwoordelijk voor de opvolging van de samenwerking met dienstverleners (bijvoorbeeld het sociaal secretariaat), met inbegrip van de parametrisatie van de gebruikte systemen.
Your profile :
Diplomavereisten:

-Masterdiploma of gelijkwaardige ervaring.

Specifieke vaardigheden:

- Gevorderde kennis van Excel. Een grote behendigheid in de creatie van macro's is een troef;
- Vertrouwdheid met de relevante wetgeving of de bereidheid om op korte termijn deze kennis te verwerven.

Algemene vaardigheden:

- Goede communicatieve en interpersoonlijke vaardigheden;
- Dynamische, flexibele en proactieve ingesteldheid;
- Uitstekende vaardigheden inzake planning en organisatie;
- Vermogen om nauwkeurig en resultaatsgericht te handelen;
- Analytische en pragmatische geest;
- Vaardigheid om zelfstandig en in teamverband te werken;
- Een goed empathisch vermogen en de capaciteit om vertrouwen te wekken;
- Grondige kennis van het Nederlands en het Frans en beheersing van het Engels.

Beroepservaring:

Minstens 3 jaar ervaring in payroll management.

Elke medewerker van de FSMA is onderworpen aan een strikte deontologische code en gebonden door het beroepsgeheim.


(Kindly make reference to Banking Boulevard when applying for this position).
(Bedankt om naar Banking Boulevard te verwijzen als u solliciteert).
(Merci de bien vouloir faire référence au site-emploi Banking Boulevard lors de votre sollicitation).