HR Administrator CDD (8/0533)M/V/X*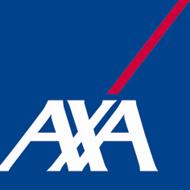 Company name
Place
1000 Brussel
Belgium
Our Company :
AXA is een Belgische verzekeringsmaatschappij en bank die hoort tot de grootste ter wereld. Bijna drie miljoen klanten vertrouwen op ons op alle cruciale momenten in hun leven: bij de aankoop van hun huis, bij de groei van hun bedrijf, bij schade aan hun wagen en bij overlijden van hun dierbaren. Wat er ook gebeurt, wij staan voor hen klaar. Ook morgen, als onze wereld nog digitaler wordt, en nog sneller verandert.
AXA is wereldwijd goed voor een omzet van 92 miljard euro in 59 landen.
* Diversiteit is belangrijk voor AXA. Wie, wat of hoe je ook bent of waar je voor staat, het zijn jouw talenten die het verschil maken.
The Job / Responsibilities :
Je maakt deel uit van ons ervaren team Pre-Payroll & Reporting en je verzorgt administratie voor de correcte loonberekening voor AXA Belgium.
Na een vooral praktijkgerichte opleiding on-the-job staat u als pre -Payroll medewerker in voor :

* De verwerking van alle sociale documenten en bijhorende administratie.

* Het pro-actief en klantgericht onderhouden van de klantenrelaties.
* Door je servicegerichte en correcte aanpak nemen je klanten graag de telefoon om jouw advies te vragen: je hebt namelijk niet alleen aandacht voor hun noden, maar denkt ook pro-actief mee.
* Uiteraard zorgen wij ervoor dat jouw productkennis en expertise op het vlak van sociale wetgeving up-to-date blijft!
Your profile :
* Ben jij gemaakt voor deze functie? Je beschikt over de motivatie om je in te werken in deze boeiende materie.
* Je bent een teamplayer en resultaatgericht. Je werkt effectief samen met je collega's om de collectieve doelstellingen te bereiken en tegelijkertijd ben je in staat om zelfstandig te werken.
* Je hebt een klantgerichte mentaliteit om binnen een HR departement te werken
* Je bent nauwkeurig want dankzij je goede werk worden onze mensen correct betaald
* Met veel enthousiasme ,engagement en jouw grote interesse voor sociale wetgeving leer je elke dag bij
* Je toont een flexibele en leergierige ingesteldheid
* Je spreekt Nederlands en Frans


(Kindly make reference to Banking Boulevard when applying for this position).
(Bedankt om naar Banking Boulevard te verwijzen als u solliciteert).
(Merci de bien vouloir faire référence au site-emploi Banking Boulevard lors de votre sollicitation).