Compliance Analyst- CDST (M/F) Agile Operations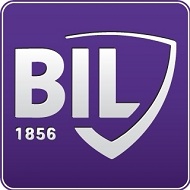 Company name
Groupe BIL Banque Internationale à Luxembourg SA
Place
2953 Luxembourg
Luxembourg
Our Company :
La Banque Internationale à Luxembourg est la plus ancienne Banque de la place financière luxembourgeoise. Fondée en 1856, la BIL est un acteur clé des métiers de Banque Commerciale, de Banque Privée, de Banque d'Entreprise et de Salle des Marchés. Ces métiers s'appuient sur d'importantes fonctions Support et sur nos Services Opérationnels.
The Job / Responsibilities :
Nous sommes à la recherche d'un Compliance Analyst (H/F) pour notre Département Client Data Servicing Team (CDST) au sein d'Agile Operations.

Vos activités principales :
- Contrôler la qualité des dossiers d'ouvertures de comptes (2nde level of control)
- Assurer la validation des Entrées en Relation Low- Medium Risk et/ou participer aux comités d'acceptation en tant que relai compliance
- Assurer un rôle de support aux équipes CDST pour la matière Compliance (SPOC Compliance) :
- Etre en charge de la formation des équipes
- Etre en charge de la définition des principes et validation et mise à jour des procédures
- Implémenter les nouvelles normes ou règles en vigueur
- Assurer la veille réglementaire sur les sujets AML/KYC,MIFID,GDPR… et les anomalies de nature Compliance
Your profile :
Votre profil de compétences :
Votre formation :
- BAC+3/+5 avec une formation orientée vers la finance et l'économie
Votre expérience souhaitée :
- Une expérience confirmée de 2 à 3 années en Compliance, Contrôle ou KYC est souhaitée
Vos connaissances linguistiques :
- Français, Anglais, tout autre langue serait un atout
Vos connaissances spécifiques et/ou à développer :
- Réglementation liée à l'activité (AML, CRS, MIFID2, QI/FATCA, GDPR…)
- Processus d'entrée en relation et de suivi client
Vos qualités personnelles :
- - Bonnes compétences relationnelles et esprit d'équipe
- - Rigueur et sens de l'organisation
- - Capacités à collaborer intra et inter-Départments
- - Proactivité
- - Solution-minded
- - Confidentialité et discrétion


(Kindly make reference to Banking Boulevard when applying for this position).
(Bedankt om naar Banking Boulevard te verwijzen als u solliciteert).
(Merci de bien vouloir faire référence au site-emploi Banking Boulevard lors de votre sollicitation).