Global Macro Strategist, Luxembourg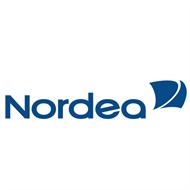 Company name
Place
Luxembourg
Luxembourg
Our Company :
Nordea Asset Management (NAM) is the asset management arm of the Nordea Group, the leading financial services group in the Nordic and Baltic Sea regions. The group has over 10 million clients and 30,000 employees. NAM has over 700 employees and manages EUR 216 billion of assets for institutional, wholesale and retail clients across the Nordic region and the globe.

NAM has headquartered Institutional and Wholesale Distribution in Luxembourg. We are one of the fastest growing pan-European asset managers with presence in more than 15 geographies across Europe and beyond, a distinct Nordic culture and a multi-boutique approach.

The Job / Responsibilities :
Based in Luxembourg, you will be a member of IWD product management, a multilingual team of 20+ investment professionals, supporting the sales activities of the Institutional and Wholesale Distribution (I&WD) unit. The department is the knowledge centre for all investment-related matters (markets, products, competition).

In this role you are the main contact with our sales and external clients regarding macro-related issues. You will provide market updates, build asset allocation views and develop independent macro-economic and market analysis.

You will ensure a smooth relationship with all key stakeholders i.e. sales managers, product specialists, portfolio managers, media and external clients etc. You also provide support to our sales team as an investment expert in client meetings, conferences, roadshows etc.

You are passionate about financial markets and are a self-driven individual acting within a dedicated team. You display a service mindset and are sales focused.

Your future responsibilities:


- Serve as a spokesperson to the clients with respect to economic conditions, forecasts, and market themes
- Respond to various types of client demands, such as requests for meetings, seminars and present a variety of topics to broad audiences
- Address macro themes, market economics and market conditions, asset allocation, investment strategies and topical issues
- Provide quarterly and ad hoc economic updates to our sales
- Prepare regular market outlook pieces for both internal and external use that detail macro themes and highlight corresponding investment opportunities on a global basis (in relation with product specialist)
- Develop independent quarterly asset allocation views and market views across asset classes and regions
- Be the main point of contact for media and PR agencies: write articles, white papers etc.
- Create screens and run charts pertaining to macro-economic segregates, using data providers like Macrobond, Bloomberg etc.

Your profile :
- Degree in finance, economics or related studies
- Several years of experience in a similar role, with experience in conducting research and investment analysis across asset classes and geographies globally
- Excellent skills in written and spoken English. Knowledge in another language is considered as advantage
- Strong presentation skills with ability to persuasively present and defend ideas
- Strong skills in financial analysis and ability to interpret macroeconomic data across global markets
- Genuine interest in investments, financial market related topics with a high level of analytical skills
- Team player with experience in setting priorities, ensuring timely delivery and acting within a multi-cultural environment
- Proficiency in Macrobond, Bloomberg, Excel, Word, PowerPoint, Bloomberg

If this sounds like you, get in touch!



(Kindly make reference to Banking Boulevard when applying for this position).
(Mir soen Iech am viraus merci, dass der Iech bei ärer Kandidatur op den Banking Boulevard bezit).
(Merci de bien vouloir faire référence au site-emploi Banking Boulevard lors de votre sollicitation).