Marketing & Communications Officer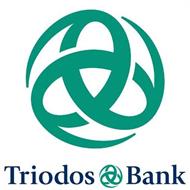 Company name
Place
Bruxelles Brussel
Belgium
Our Company :
Triodos Bank is dé referentie in Europa op het gebied van duurzaam bankieren. Triodos Bank zet geld in voor positieve sociale, culturele en ecologische verandering. Dat is ook onze missie: met het geld dat spaarders en beleggers ons toevertrouwen op een transparante manier duurzame ondernemers en organisaties financieren. Voor ons is geld een middel in dienst van duurzame ontwikkeling.

Triodos Bank is een onafhankelijke financiële instelling, opgericht in 1980 in Nederland, met vestigingen in België, het Verenigd Koninkrijk, Spanje en Duitsland. De bank telt internationaal meer dan 630.000 klanten en bijna 1200 medewerkers.

Onze medewerkers herkennen zich in onze missie en hebben de competenties om die te vertalen naar hun vakgebied. Daar ligt voor ons de basis voor samenwerking, ongeacht leeftijd, afkomst, geloofsovertuiging, geslacht, seksuele geaardheid of fysieke gesteldheid van medewerkers.
The Job / Responsibilities :
Voor ons team van Marketing Communications zoeken wij, met het oog op een voltijdse overeenkomst voor onbepaalde duur, een Marketing & Communications Officer

- Je werkt (in nauwe samenwerking met je collega's van Operationele Marketing, de digital manager en de manager corporate communication) de communicatieplannen uit van de marketingactiviteiten met betrekking tot de sectoren retail, business en branding (BTB- en BTC-campagnes, direct mail, interne/externe evenementen, sponsoring,...) en implementeert ze via de verschillende interne en/of externe communicatiekanalen

- Je conceptualiseert de marketingplannen overeenkomstig de merkrichtlijnen

- Je neemt deel aan briefings en werkt planningen en de begroting uit

- Je neemt ownership van de projecten en volgt ze van A tot Z op: briefing, creatie, opstelling, productie (on- en offline), beheer van de database, onderhoud, verzending, rapportering,…
- Je meet de prestaties van je campagnes
- Je bent voortdurend op zoek naar creatieve perspectieven om de klanten/prospects te informeren, inspireren en mobiliseren. Je daagt de communicatiekanalen uit, ongeacht of ze on- of offline zijn, intern of extern
- Je beheerst de digitale kanalen
- Je coördineert evenementen in samenwerking met interne en externe klanten
- Je brengt de verschillende stakeholders op de hoogte van de vorderingen van de verschillende projecten
- Ter ondersteuning van de webmaster schrijf en publiceer je webcontent via het Content Management System, overeenkomstig de vastgestelde redactionele en UX-oriëntaties.
- Je houdt je aan de budgetten voor je activiteiten
- Je werkt samen met externe partners (agentschappen, grafici, drukkerij,...)
- Je brengt verslag uit aan de Marketing Communications Manager

Your profile :
- Je deelt de waarden van Triodos Bank en bent geïnteresseerd in de duurzame sectoren waarin wij actief zijn
- Je bent in het bezit van een masterdiploma Marketing, Communicatie
- Je beschikt over meer dan 3 jaar pertinente ervaring in een soortgelijke functie in de financiële sector. Een kennis van bankproducten/-diensten is een troef
- Je bent in staat om communicatieplannen voor marketing- of brandingactiviteiten uit te werken en beheerst de grafische keten van de communicatiedragers (van creatie tot drukkerij)
- Je bent klantgericht
- Je beheerst de mediamix en bezit een grondige kennis van de nieuwe technologieën
- Je beschikt over de benodigde capaciteiten om webcontent te schrijven en te publiceren via het Content Management System, overeenkomstig de vastgestelde redactionele en UX-oriëntaties
- Je bent vlot tweetalig FR/NL en hebt een goede kennis van het Engels
- Je bezit solide organisatorische (planning, respect van deadlines, projectbeheer) en intermenselijke vaardigheden
- Je werkt even goed in een team als alleen en onderhoudt efficiënte arbeidsrelaties met je collega's en met externe stakeholders
- Je beheerst MS Office (Word, Excel, PowerPoint) en marketingtools zoals CMS, e-mailbeheer, Wordpress, social media, en bij voorkeur ook Photoshop (of equivalent)
- Je respecteert deadlines, bent flexibel (aanpassingsvermogen), hands-on, proactief en solution-minded



We offer :
Triodos Bank biedt je een contract onbepaalde duur aan binnen een bedrijf in volle groei. Daarbij kan je rekenen op een aantrekkelijk verloningspakket met extralegale voordelen en opleidingen. Je komt terecht in een organisatie waar duurzaamheid de norm is.


(Kindly make reference to Banking Boulevard when applying for this position).
(Bedankt om naar Banking Boulevard te verwijzen als u solliciteert).
(Merci de bien vouloir faire référence au site-emploi Banking Boulevard lors de votre sollicitation).