Senior Advisor Non Financial Risk and Regulatory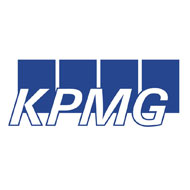 Company name
Place
Brussel - Bruxelles
Belgium
The Job / Responsibilities :
KPMG's Regulatory Practice (part of KPMG Advisory Risk Consulting) provides strategic and technical regulatory and compliance solutions to help financial services providers anticipate and manage their regulatory risk. Our team works to help clients meet regulatory expectations and obligations by strengthening enterprise-wide compliance programs, implementing effective governance and risk management frameworks, enhancing internal controls, and helping create a culture of risk management and compliance. Our international experienced professionals include former regulators, auditors, compliance practitioners and people with extensive in-house expertise gained with leading players in the Belgian financial services industry.

KPMG can help clients to:

- Create a culture of sound risk management and compliance.

- Establish programs that satisfy regulatory requirements and evolving expectations.

- Implement policies, procedures, and solutions that can not only be effective and efficient over the longer-term, but also enhance strategic and corporate decision making.

- Deliver objective advice on evolving regulatory requirements and expectations.

- Assist with the development of corporate strategies to mitigate regulatory risks and address compliance burdens and challenges.

- Perform impact assessments and global gap analysis of new regulatory proposals.

- Carry out compliance program reviews, exam preparedness, and remediation/enforcement assistance.

- Evaluate controls relative to risk appetite and culture.

KPMG leverages an in-depth understanding of its clients' IT/Ops, Distribution, Internal Control and Compliance organizations and challenges so as to identify relevant and cost-efficient answers to the prevailing Regulatory complexity, and unlock the strategic potential embedded in there.

For our Belgian practice we are looking for a non-financial risk and regulatory professional (m/v) to take upon a challenging and advising role towards clients. You will play an active role in projects that concern subject matters like AML, MiFID, IMD and PSDII and will work in multi-disciplinary teams with auditors, management consultants, technology advisors and lawyers.
Your profile :
You have:

- a master degree in Belgian law or equal by significant experience in this field;
- at least 3 years of relevant experience in regulatory matters within the financial sector, either in an in-house role or as external advisor through a law firm or a consulting firm;
- You have good insights in current/future European/domestic Financial Sector regulations;
- You are a team player who can work autonomously and most importantly, you have an entrepreneurial mindset and are willing to contribute actively to the growth of the KPMG Regulatory Practice;
- You are result-oriented with expert problem solving and analytical skills;
- You have good communication skills, both written and spoken in Dutch and/or French and English.
We offer :
At KPMG you are appreciated for your professional skills and expertise. Surrounded by a strong team spirit in an international and dynamic work environment, you will find the knowledge that is enriching for your career. We will provide you a continuous support in your professional development and career opportunities.
An extra asset is that KPMG is known to be a 'people' firm. People are at the heart of our business, as a global organization we celebrate our differences and seek out the individual potential in everyone. It lays in our culture to be flexible and have an open and direct communication. There's room for personal development and entrepreneurship


(Kindly make reference to Banking Boulevard when applying for this position).
(Bedankt om naar Banking Boulevard te verwijzen als u solliciteert).
(Merci de bien vouloir faire référence au site-emploi Banking Boulevard lors de votre sollicitation).