(Senior) Business Developer - Securities Issuing (M/F)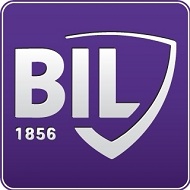 Company name
Groupe BIL Banque Internationale à Luxembourg SA
Place
2953 Luxembourg
Luxembourg
Our Company :
Banque Internationale à Luxembourg is the oldest bank in Luxembourg. Founded in 1856, BIL is a key player in the Retail Banking, Private Banking, Corporate Banking and Treasury and Financial Markets. These businesses are backed up by strong Support functions and by our Operational departments.
The Job / Responsibilities :
In an effort to strengthen BIL Agile Operations commercial capacity, with a primary focus on developing our existing Agency Services, our Client Integration team is looking for a :

(Senior) Business Developer - Securities Issuing (M/F)

Your main activities:

- Your main objective will be to meet a sales target for BIL Agency Services
- Define a mid term commercial marketing strategy
- Meet all Luxembourg Capital Market actors, as well as selected European ones, in order to promote BIL Agency Services offer: Listing Agency on the Luxembourg Stock Exchange, Paying Agency on Eurobonds issued in Euroclear and Clearstream, Calculation Agency and Common Depositary for Lux CSD and the two ICSDs
- Identify needs and preferences of existing clients and collaborate with BIL Agency Services team to adapt the offer accordingly
- Support operational teams in the active and personalized follow up of clients files
- Create your commercial network within Agile Operations so as to promote cross selling with other back office products and services (Tax services, Tax reporting, Custody services, Payment services…)
- Create your commercial network within the bank so as to promote cross selling with other business lines (Corporate and Institutional Banking and Wealth Management)
- Keep up to date on market innovations for securities issuance (Ex: Green Bonds) and on corporate financing techniques (loans, securitization, syndication, etc…)
- Participate to various events, forums and trainings of industry's associations (Global ABS, ICMA, ICMSA, ABBL…)
Your profile :
Your skills:
- Education:
BAC +4/5
- Experience level
A minimum of 10 years experience in the financial sector is required, preferably with a commercial role
- Language skills
Good command of both French and English is a must.
Any other language will be considered an asset
- Specific knowledge
o Good knowledge of Capital Markets and Corporate financing techniques (Loans, Debt issuance, Securitization…)
o Good knowledge of different Legal forms of Securities issuance
o Understanding of Corporate and Institutional banking clients needs
o Knowledge of Corporate and Institutional Banking products and services
- Your personal skills
o Solid communication and interpersonal skills
o Results orientation
o High degree of autonomy and self organization
o Willingness to travel


(Kindly make reference to Banking Boulevard when applying for this position).
(Mir soen Iech am viraus merci, dass der Iech bei ärer Kandidatur op den Banking Boulevard bezit).
(Merci de bien vouloir faire référence au site-emploi Banking Boulevard lors de votre sollicitation).