(Senior) Advisor Employee Benefits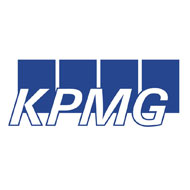 Company name
Place
Brussel - Bruxelles ( Zaventem airport)
Belgium
Our Company :
Our team members of pension experts help companies with the increasing complexity of financial reporting under international standards (IFRS/USGaap) and local gaap (pension funds).

Our clients have the best intentions for their employees and want to provide the best pension benefits to be attractive on the labor market. However, employee benefits do necessitate a very precise form of recognition in the financial statements and an equally precise form of valuation. Performing valuation requires a profound understanding of actuarial methods and drivers like mortality, turnover and discount rates. Our actuarial experts guide clients through the hurdles encountered in the valuation exercise. Furthermore, we create partnerships by offering the whole package: supporting, listening, analyzing, and delivering tailor made solutions.

We also have developed a practice within the public sector where pension rights need to be monitored by taking into account the specific legal environment. Due to our continuously expanding activities, we are currently looking to hire an experienced actuary in the fields of pension & benefits.
The Job / Responsibilities :
Job Description:

As an Advisor Employee Benefits you are part of an experienced and supportive team with clients across a variety of industry segments. The best part for you is that the range of clients and the multidisciplinary projects you could work on, offer continuous challenges.

You:

- participate in the audit of pension funds (technical provisions) and in the audit of actuarial reports related to pension liabilities (IAS19/ASC715);
- develop tailor-made actuarial solutions ranging from pension plan design (DB-DC) to funding requirements (vested rights, stress test EIOPA);
- calculate the 80% rules or the TPA possible fiscal efficiency in collaboration with our taxes experts;
- advice on first pillar pension matters (pension provisions, pension contributions to legal system,...) to help communities anticipating the cost of future pensions;
- provide technical support to the Deal Advisory department in the field of mergers and acquisitions and participate actively to Q&A sessions;
- develop actuarial models for the valuation of pension plans or consolidation coordination according to IAS19-ASC715 (DB and DC plans) standards;
- participate actively to the different working groups at IABE and PensioPlus.
Your profile :
You have:
a strong academic background in actuarial science, applied statistics, financial analysis, insurance or mathematics;
at least 2 to 6 years of experience working in a similar role;
the ability to work on multiple projects and prioritize;
extensive operational knowledge of spreadsheet software like MS Excel, Access, VB or Macros;
strong technical writing skills and verbal communication skills in Dutch, French and English.


(Kindly make reference to Banking Boulevard when applying for this position).
(Bedankt om naar Banking Boulevard te verwijzen als u solliciteert).
(Merci de bien vouloir faire référence au site-emploi Banking Boulevard lors de votre sollicitation).

We offer :
At KPMG we appreciate you for your professional skills and expertise. You will be surrounded by a strong team spirit in an international and dynamic work environment. This will help you to find the necessary knowledge to enrich your career. Besides a competitive remuneration package, we offer you a wide range of fringe benefits such as flexible working hours, group-and hospitalization insurance, a company car with fuel card, laptop and IPad/IPhone furthermore the possibility to work for prominent clients active in several sectors. We offer you a constant support and opportunities both in your personal development as your career.