Privacy & Data Protection Advisor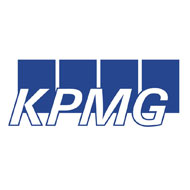 Company name
Place
Antwerpen / Zaventem airport
Belgium
Our Company :
KPMG is a global network of professional firms providing Audit, Tax and Legal, Advisory and Accounting services.
In Belgium we have 1300 professionals working together to deliver value.
Teams of highly skilled professionals have the knowledge and experience to help clients manage technology risk and provide them with the information they need to meet their strategic and financial goals.
Advisory combines strong financial and business expertise with deep industry specialization. By combining these skills in multi-disciplinary teams, Technology Advisory is able to offer clients solid ERP solutions. The synergy of skills within Technology Advisory enables KPMG to form a bridge between IT and audit and business management, thereby achieving a common understanding of how important issues can be managed.
With already over 1500+ Microsoft Dynamics consultants globally, and we plan further significant investments. KPMG is already recognized by Microsoft as one of the most ambitious Global System Integrators.
The Job / Responsibilities :
Roles and Responsibilities
-You will be responsible for the on-the-job coordination of 1-3 more junior staff members,
-You will be responsible for maintaining a close contact with the clients,
-You will be responsible for ensuring appropriate knowledge sharing to team members,
-You will assist the Privacy team managers and partners in the creation,review and presentation of commercial offers to clients,
-You will assist the Privacy team managers and partners in the further development of the privacy and data protection practice.
Your profile :
-You have a business, economic or legal background with 2-4 years of practical experience in Privacy and Data protection; any additional certification (CISA, CISM, CIPP/e, CIPT, CIPM, CISSP, ISO27001, DPO, or other) are considered a plus,
-You are Fluent in English and Dutch or French,
-You are proactive, organized, a team player and take ownership of your work,
-You are willing to go the extra mile,
-You are dedicated to provide added value to your clients,
-You are willing to learn and step outside of your comfort zone.


(Kindly make reference to Banking Boulevard when applying for this position).
(Bedankt om naar Banking Boulevard te verwijzen als u solliciteert).
(Merci de bien vouloir faire référence au site-emploi Banking Boulevard lors de votre sollicitation).

We offer :
At KPMG you are appreciated for your professional skills and expertise. Surrounded by a strong team spirit in an international and dynamic work environment, you will find the knowledge that is enriching for your career. Besides a competitive remuneration package, we offer you a great number of extra-legal advantages such as flexible working hours, 27 vacation days, net allowances, insurances, lease car with fuel card, laptop and Ipad/Iphone, as well as the opportunity to work for major clients in various industry sectors.
We are committed to providing you with the best tools, resources and support throughout your career. Our firm's success is based on the talents and abilities of our team, and our focus is on providing you with the best opportunities to learn and develop.
Be part of an ambitious and growing team where you help give direction and focus. Environment where quality, expertise and learning is central.
As part of technology advisor you combine the best of both worlds, giving you a holistic view on the business and IT organization. You will be work with all 3 components of the Target Operating Model; people, process and tools.