trainee Robotic Process Automation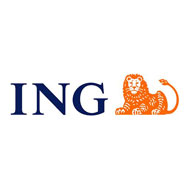 Company name
Place
Brussel - Bruxelles
Belgium
Our Company :
OBJECTIVES
The trainee will focus- depending on his/her experience and aspiration - on one or both of following topics :

Communication & knowledge management; change management
- improve the wiki of our COE (centre of excellence). This wiki is used by people from the business lines. Those users have different profiles. They need to find the information that is relevant for their needs. This communication tool is already great, but innovative ideas can make it easier and smarter.
- assist the COE to increase the awareness, to organize the change management in our bank
- assist end users in analysing their processes to identify opportunities for automation and in participating to the analysis, design, testing & implementation of the solution
The Job / Responsibilities :
The trainee will:

- analyse the needs, issues, opportunities. The trainee will have contact with our users & stakeholders from different business lines.
- propose solutions (procedures, tools, …). The trainee can contact on our architects and engineers.
- present and promote this updated material to our COE and our users/stakeholders.
- define an action plan to boost the adoption & measure the achievements.

Learnings for the trainee :

- understand RPA – Robotics Process Automation. From a technical point of view and from a business & strategic point of view.
- understand how processes are managed and operated in our bank, and how they can be automated via this new technology.
- understand how change management (communication, coaching, …) and project management are important for such a program. It's much more than the technical challenge.
- understand how the live in a big organisation in transformation (implementation of a new strategy, restructuration, adoption of new way of working (Agile, RPA, …) ) can be…
Your profile :
Requested Profile of the trainee :
- eager to learn
- good communicator. English is the basis language. FR and/or NL are a plus
- capable of understanding technical stuff
- ability to develop IT tools is a plus
- team player but also capable to work autonomously
- initiative
- Delivers on promises
- minimum 3 months


(Kindly make reference to Banking Boulevard when applying for this position).
(Bedankt om naar Banking Boulevard te verwijzen als u solliciteert).
(Merci de bien vouloir faire référence au site-emploi Banking Boulevard lors de votre sollicitation).