Risk Expert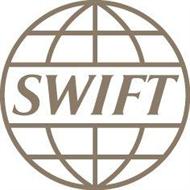 Company name
Place
La Hulpe - Terhulpen ( Brussels area)
Belgium
Our Company :
SWIFT provides the platform, messaging, standards, and products & services to over 10.500 customers in 215 countries and territories. Our employees are the foundation of this success.

SWIFT has an unique corporate mindset, where diversity, personal development and networking are actively encouraged. And we think you'll like our office culture, built around the way we work to achieve a healthier work/life balance.

If you want to be part of our dynamic, multi-cultural institution with over 2700 employees of 75 nationalities, in 26 offices worldwide, then explore the vast opportunities, rewards and internationally competitive packages that are waiting for you here at SWIFT.

The Risk Team at SWIFT (formally known as the CRO Office) focuses on operational risk and is responsible for implementing, managing, supporting and further evolving the Enterprise Risk Management (ERM) framework across SWIFT. We have a multi-year strategy with a goal to further mature ERM at SWIFT and ensure that ERM is applied and recognized as enabler of business sustainability and growth. Given the importance of these strategic objectives, we intend to increase the footprint of the Risk Team, currently composed of 14 risk professionals.

The Risk Team is exposed to many different areas, locations and disciplines at SWIFT since risk assessments are done on different business initiatives, programmes/projects and a variety of other topics for which risk based decision support is required by committees, managers, the executives and the Board. As part of the evolution of the Three Lines of Defence model, the Risk Team also assists SWIFT's management in the implementation of the Internal Control Framework across SWIFT. The Risk Team works in an independent manner, using a common ERM methodology and tools, and collaborating with numerous stakeholders inside SWIFT.
The Job / Responsibilities :
Responsibilities:

The Risk Team is composed of Risk Experts and Risk Partners.

The Risk Experts are part of the Centre of Expertise and their role is to translate industry operational risk management best practices into the SWIFT context with the aim to grow the knowledge in operational risk management processes, methodologies and tools deep and wide, to enable sustainable and well-integrated implementation of the ERM Framework across SWIFT. They are responsible for:

- Driving complex operational risk assessment activities, using the ERM framework and tools in place
- Interacting with (senior) managers, teams and staff across the organisation for the purpose of risk assessments
- Facilitating meetings and/or workshops as part of the risk assessment process
- Documenting and tracking the results of the risk assessment
- Translating the risk assessment findings into reports and language that articulates the risk in a clear and effective manner for senior and executive management audiences, external stakeholders and the Board
- Within the parameters of the ERM framework, making judgment calls and applying neutrality on especially the rating of identified risks and the comparison with SWIFT's risk appetite
- Owning and driving several "improvement / progress type initiatives" from the ERM strategy and roadmap, in the area of culture / awareness, methodology, risk register, reporting etc.
- Overall contributing to the ERM framework, the evolving ERM strategy and the continuous improvement of practices and working methods by and within the CRO team
Your profile :
Qualifications and competencies:

- A university degree or equivalent by working experience.
- 5-8 years of experience in operational risk management, compliance, audit or security risk management is required. Product and project management experience is a plus.
- An IT and/or operational background is a plus.
- Experience with the SWIFT environment would be considered as a real asset.
- Exposure to working internationally.
- Excellent interpersonal and communication skills (including listening and facilitation skills) to deal with a wide range of stakeholders
- Good influencing skills
- Understanding and/or ability to learn quickly of the broad spectrum of risks including financial, legal / compliance, operational, reputation, strategic etc.
- Strong analytical skills
- Strong project management skills
- Ability to understand business and technological contexts of SWIFT products & services and ability to communicate about these in an effective manner
- Pragmatic and able to deal with ambiguity
- Relationship builder and team player
- Fluent in English
We offer :
Our headquarters in Belgium is located in the leafy suburb of La Hulpe on the outskirts of Brussels. There is a regular shuttle service between our HQ and the main railway/metro stations in Brussels. We offer a competitive salary and a generous range of benefits, including luncheon vouchers, sport center, on-site restaurants and insurances:

• Group
• Accident
• Hospitalisation
• Europ Assistance

Want to be part of our global family? Apply now!


(Kindly make reference to Banking Boulevard when applying for this position).
(Bedankt om naar Banking Boulevard te verwijzen als u solliciteert).
(Merci de bien vouloir faire référence au site-emploi Banking Boulevard lors de votre sollicitation).