Advisor Management Consulting - CFO Advisory Services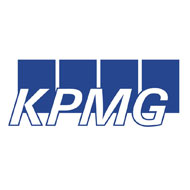 Company name
Place
Antwerpen Brussel Bruxelles ( Zaventem airport)
Belgium
The Job / Responsibilities :
In order to cope with the expansion of the department, we are currently looking for a senior advisor to strengthen our enthusiastic team. At our clients you will be responsible for short-or long-term management consulting projects. These projects mainly include the following competence domains:

Finance strategy:
We help CFO's & CEO's to become business partners and to engage on strategic development to support their operational business by performing o.a. review on their current state of organization and fit with leading practices, analyze and design the vision and mission of the finance division within the overall organization, performing feasibility analysis & business planning exercises, rethinking with them their current operating structure, their service delivery model, ….

Finance transformation:
At Finance Transformation, we support organizations with their efforts to maximize efficiencies and drive business value. We accomplish this by serving as trusted advisors to CFOs and other finance leaders. The areas in which you support them to transform their Finance department differs from formulating a future "digital" vision and translating this into a new Target Operating Model, analyzing the current maturity of a financial function, to leveraging the core drivers of process optimization in financial processes (e.g. O2C, P2P, R2R), increased use of technology and automation, and much more. That makes this job very diverse and interesting! The duration of these assignments varies from a few weeks to a year for larger transformation projects.

As an entrepreneurial advisor, you give advice to our clients and build and develop relationships with your clients. You will be in contact with the client right from the start and you will work on concrete solutions to help our clients transform and move forward. You work closely together with colleagues from your department and other specialists within KPMG who realize an integrated transformation. Together, add
ed value is delivered to our clients.

Enterprise Performance Management:
The Enterprise Performance Measurement (EPM) team within KPMG Management Consulting supports the CFO with the introduction of best practices in the finance and controlling department in processes of reporting, consolidation, planning & budgeting, KPI definition and monitoring. The long-term goal is to help today's CFO coping with the business drivers they are facing and to bring them sustainable added value to the finance organization and enterprise at large.

Our clients are located both in Belgium and abroad in a wide range of industries, including Corporate Clients, Banks and Insurers, Healthcare and Public.

Do you recognize this passion and drive for improving the Finance department of organizations? Then we have an exciting opportunity for you and would like to get to know you.
Your profile :
We're looking for people with the following specific, functional, technical and personal skills:

You hold a Master degree and have 1 to 3 years of experience in either financial management consulting and/or as a controller or business analyst within the Finance Function or a corporate environment.

Next to academic qualifications, we highly value other competences, including

- Analytical mind and talent for organizing
- Result-driven and out-of-the-box thinking
- IT skilled and a broad interest in technology
- Stress resistance and flexibility
- Client and service minded
- Team player
- Advanced knowledge of Dutch, French and English Experience of operational excellence and business process improvement methods (including Lean, Six Sigma).


Further, the following personal skills are important to us:
You attach great importance to delivering high quality work, have a professional critical attitude and a straightened back;
You are stress resistant, flexible, client and service minded and can work in teams.
For you, an international environment is a challenge and you are willing to work abroad when needed, for which you require an advanced knowledge of Dutch, French and English.


(Kindly make reference to Banking Boulevard when applying for this position).
(Bedankt om naar Banking Boulevard te verwijzen als u solliciteert).
(Merci de bien vouloir faire référence au site-emploi Banking Boulevard lors de votre sollicitation).

We offer :
At KPMG, we truly believe our people are the heartbeat to our success. We commit ourselves to encouraging true team spirit and creating an international and dynamic working environment in which each can pursue the knowledge needed to boost their career. Additionally, as #1 Top Employer, we highly invest in our people's development of soft skills and technical knowhow.

Besides a competitive remuneration package, we offer you a great number of extra-legal advantages (eg. flexible working hours, group & hospitalization insurance, net allowances, car with fuel card, a laptop and mobile phone…) as well as the opportunity to work for major clients in various industry sectors.