Schadebeheerder PCI Health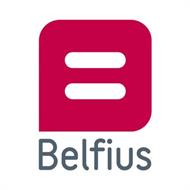 Company name
Place
Brussel
Belgium
The Job / Responsibilities :
Nog nooit gehoord van Ambulante Zorg?

Oeps... Dan kom je van Mars… of van Venus.

Jammer, want wij hebben je nodig!

Wij zijn met zijn achttienen. Wij zijn goed. Wij zijn eigenzinnig. Wij weten wat we willen.
Dus.. Hou je van een challenge? Je wil het beste halen uit jezelf en uit je collega's?
Dienstverlening is voor jou geen holle slogan?

Lees dan vooral verder!

Dit is je job:

voorzorg: je begeleidt de klant in de aanloop naar de hospitalisatie;
zorg: je bent verantwoordelijk voor je dossiers van A tot Z;
nazorg: je verschaft uitleg en duiding aan de klant;
je respecteert onze processen, procedures, afspraken en SLA's;
je bent kritisch en je formuleert verbeteringsvoorstellen.
Your profile :
Enkele jaren ervaring in hospitalisatieverzekeringen is natuurlijk een plus.

Dienstverlening is je passie. Je people skills zijn uitmuntend!

Je hebt oog voor detail, je bent resultaatgericht en stressbestendig.

Onze samenleving wordt steeds complexer, onze klanten ook. Onze klant is een buschauffeur en een vermogensbeheerder, een ambtenaar en een arbeider. En toch hebben wij hebben maar één klant. Empathie is cruciaal, dus sta je open voor dialoog, ook met je collega's.

Uiteraard kan je je uit de slag trekken in een tweede landstaal en is 'your tailor rich'.
Je pen is een keyboard, je telefoon is smart en papier is iets wat je op zolder vindt.

Zie jij het anders? Geen probleem, ook wij houden van uitdagingen. Kom ons overtuigen!


(Bedankt om naar Banking Boulevard te verwijzen als u solliciteert).

We offer :
> een uitdagende job met een afwisselend takenpakket;
> interne en externe opleidingsmogelijkheden, ontwikkelingskansen in een stabiele werkomgeving;
> een competitief verloningspakket, een flexibele uurregeling.
> contract bepaalde duur
> en vooral, job satisfaction