Lead Market Expert in Banking Initiatives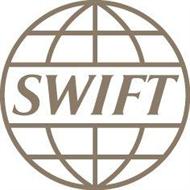 Company name
Place
Brussels area ( La Hulpe - Terhulpen)
Belgium
Our Company :
SWIFT provides the platform, messaging, standards, and products & services to over 10.500 customers in 215 countries and territories.

Our employees are the foundation of this success.

SWIFT has an unique corporate mindset, where diversity, personal development and networking are actively encouraged. And we think you'll like our office culture, built around the way we work to achieve a healthier work/life balance.

If you want to be part of our dynamic, multi-cultural institution with over 2400 employees of 75 nationalities, in 26 offices worldwide, then explore the vast opportunities, rewards and internationally competitive packages that we are waiting for you here at SWIFT.
The Job / Responsibilities :
Operating context of the position:

The payments markets are changing fast, with new models, new offerings and new competitors making an impact.
Payments are a strategic priority for SWIFT and the evolving landscape in correspondent banking, instant, high and low-value payments present new opportunities to both reinforce the position of our platform as well as innovate with value added services.

The move towards ISO20022, real-time payments, data analysis, more stringent regulations, compliance obligations and the increased focus on security and resiliency are areas of particular attention for us. 

Our objective is to support our members, banks and other payment service providers, to improve existing processes but also to innovate on top of their existing SWIFT infrastructures. We also have in our new mission a special focus on Market Infrastructures. These are key SWIFT customers because they contribute substantially to our growth and because they are at the heart of the financial system, providing services that are critical to the entire SWIFT community. 

Across our organisation we have assigned dedicated expert teams to look after the key trends and challenges and to build solutions or suggest responses. One of these teams is focused on Market Infrastructures in EMEA. The team is active in engaging our communities on strategic evolution of Market Infrastructures and proposing our solutions.
In that context we are looking for a senior Payments expert to work in the the Market Infrastructures team.

The team's mission is to commercialise the existing and new solution portfolio, and to develop our business in the payments domain by identifying important client requirements and by tailoring our offering to particular segments. Key functions of the team include expert sales, supporting our clients and our sales force with payments expertise, positioning SWIFT in strategic projects and market monitoring and deliver proposals based on SWIFT products and services to communities and their market infrastructures. 

This is a dynamic position in a mission critical area of financial services. We are looking for an extremely motivated and self-driven individual with a passion for the payments business.
The senior Payments expert will be part of a team of payments and securities experts.

The role will involve a high level of internal and external interaction and therefore requires impeccable communication skills and a collaborative mind-set. 

If you have deep payments expertise, are a strategic thinker, if you are a natural business developer with a great capacity to actively listen and think out of the box, if you have consultative selling skills, you may be the person we are looking for.

Responsibilities:

- Contribute to the definition of regional commercial strategy and priorities
- Execute plans in collaboration with other team members, sales areas and marketing teams
- Deliver on EMEA revenue and strategic targets
- Position SWIFT in strategic projects
Your profile :
Do you have the right business background?

- Strong track record in client facing roles and business development
- Strong commercial, communication, and problem solving skills
- 8+ years' experience preferably in payments operations or product management: wholesale and retail payments, bank payments infrastructures, payments market infrastructures, correspondent banking, related regulatory context, payments product and services go-to-market
- A sound business understanding of payments systems and processes
- Industry contacts and market knowledge in the European payments landscape
- Experience in stakeholdering at the senior level
- MS-Outlook tools and salesforce experience

The right personality will make all the difference, we are looking for:

- Consultative approach – good listener and solution oriented
- A natural networker, able to negotiate compromise to solve complex issues
- A team player with a hands-on, energetic but pragmatic approach
- The capacity to innovate and think out of the box and not be afraid to challenge the status quo
- Fluent written and spoken English, excellent presentation skills
- The ability to multitask, prioritise and deal with uncertainty
- The flexibility to travel on a regular basis
We offer :
What we offer:

An interesting job in a motivated team of skilled experts.

Challenges and opportunities to grow your own skills and responsibilities

An international context where you can make the difference

Our headquarters in Belgium is located in the leafy suburb of La Hulpe on the outskirts of Brussels.

There is a regular shuttle service between our HQ and the main railway/metro stations in Brussels.

We offer a competitive salary and a generous range of benefits, including luncheon vouchers, sport center, on-site restaurants and insurances (Group, Accident, Hospitalisation and Europ Assistance).

Want to be part of our global family? Apply now!


(Kindly make reference to Banking Boulevard when applying for this position).
(Bedankt om naar Banking Boulevard te verwijzen als u solliciteert).
(Merci de bien vouloir faire référence au site-emploi Banking Boulevard lors de votre sollicitation).