Life Risk Expert (m/v)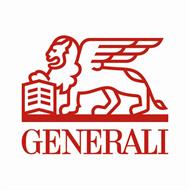 Company name
Place
Brussel - Bruxelles
Belgium
The Job / Responsibilities :
Your mission at Generali Belgium :

Onze afdeling Risk Management is momenteel op zoek naar een Life Risk Expert.

De missie van deze afdeling is:

- Instaan voor het risicobeheer binnen Generali volgens het raamwerk van het 'risk operating model'

- Het globale risicoprofiel meten, analyseren en bewaken in de lijn van Generali's raamwerk inzake zin voor risico, en voorzien in een omvattend overzicht van Generali's globale behoeften inzake solventie
- Beheer van het huidige actuariële platform voor Life
- Het lokale beleid en richtlijnen voor alle risico's definiëren en toezien op de naleving van de risicorichtlijnen
- Het ORSA-proces definiëren en beheren
- Handelen als tweede verdedigingsgordel bij inschrijving, prijssetting, ontwikkeling van nieuwe producten, herverzekering, strategische planning, ALM, SAA, prijssetting, herverzekering.


Uw opdrachten zijn:

- De componenten van de Technische Voorspellingen Leven (Solvency II framework) meten, bewaken, verbeteren en rapporteren
- De componenten van de risicokapitaalmodellen voor het Life Underwriting Risk (Solvency II SCR en intern model van Generali) meten, bewaken, milderen en rapporteren
- Alle goedgekeurde modelwijzigingen aangaande lokale governance implementeren – Het actuarieel platform onderhouden en verbeteren – Modeloplossingen voor interne klanten leveren (Business en Risk Management)
- Ondersteuning bieden bij de definiëring van lokale richtlijnen voor inschrijvingsrisico's en toezien op naleving van deze risicorichtlijnen
- Ondersteuning voor het Enterprise Risk Management om het eigen Life-risicoprofiel te definiëren, te meten (stresstests, gevoeligheid en analyse van backtesting) en te milderen voor ORSA-doeleinden, door gebruik te maken van het actuarieel model van Generali Life
- Ondersteuning van de Business om de operationele beperkingen na te leven
- Ondersteuning van Enterprise Risk Management met planningproces
- Instaan voor de nodige input met het oog op strategisch onderzoek en diverse rapporten (SII-regelgeving en interne rapporten)
- Tweedelijnsverdediging voor inschrijving, prijssetting, ontwikkeling van nieuwe producten 'Life', herverzekering rekening houdend met effecten voor risicokapitaal en beperkingen door risicoadvies
- Meewerken aan de verspreiding van de risicocultuur binnen de onderneming.
Your profile :
- Je hebt een universitair diploma in wiskunde, fysica, actuariële wetenschappen of ingenieurswetenschappen
- Je beschikt over minstens vijf jaar ervaring in risicoanalyse 'Life' (bijv. modellering, rapportering...) en/of waarde-analyse (Technical Provisions, Present Value of Future Benefits en New Business Value)
- Je hanteert een kwantitatieve aanpak en getuigt van een hoge praktische intelligentie
- Je bent proactief, dynamisch, deadlinegericht en nauwkeurig
- Je past je snel aan en bent een echte teamspeler
- Je hebt goede kennis van het Nederlands en/of Frans, en gezien de internationale contacten ben je ook in staat om Engels te begrijpen en rapporten en e-mails te schrijven in het Engels
- Kennis van SAS is een troef


(Kindly make reference to Banking Boulevard when applying for this position).
(Bedankt om naar Banking Boulevard te verwijzen als u solliciteert).
(Merci de bien vouloir faire référence au site-emploi Banking Boulevard lors de votre sollicitation).