Souscripteur Non-Life - Centre commercial Liège & Namur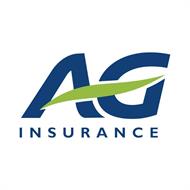 Company name
Place
Liège - Namur
Belgium
Our Company :
AG Insurance est à la recherche d'un(e) Souscripteur Non-Life pour l'entité « Coordination Technico-Commerciale IARD » au sein du Centre Commercial de Liège & Namur.
The Job / Responsibilities :
- Vous analysez et traitez toutes les demandes d'offres Modulis et/ou Stand Alone adressées par les courtiers.
- Vous acceptez ou refusez des risques IARD (Incendie, Auto et Accidents) et des demandes de dérogations tarifaires en visant à la fois la fidélisation des courtiers, des clients et le meilleur résultat pour AG Insurance.
- Vous promouvez le cross & up-selling.
- Vous assurez un contact téléphonique de qualité avec les courtiers.
- Vous collaborez de manière proactive avec l'équipe commerciale de la région ainsi qu'avec les services Emission et Sinistres.
Your profile :
- Vous disposez d'un Baccalauréat en assurances ou équivalent.
- Vous avez une bonne connaissance des produits Non-Life (IARD).
- Vous avez une expérience pratique positive des contacts avec les courtiers.
- La connaissance des programmes Agis et Fast et AG Online est un atout.
- Vous êtes orienté(e) client et créatif(ve) dans votre recherche de solution.
- Vous appréciez les contacts de type technico-commerciaux et êtes capable de négocier et de convaincre.
- Vous communiquez de façon claire et structurée (orale et écrite).
- Vous êtes proactif et avez le sens de l'initiative.
- Vous avez le sens des responsabilités et l'esprit d'analyse.
- Vous avez l'esprit d'équipe, tout en étant autonome.
We offer :
- Un employeur stable et possédant une vision à long terme claire.
- Une ambiance de travail agréable au sein d'une équipe enthousiaste et dynamique.
- Un package salarial comprenant un large éventail d'avantages extralégaux (ex. plan cafétaria avec possibilité de bénéficier d'une voiture de leasing).
- Une entreprise qui offre des possibilités de développement au sein de votre fonction et une carrière diversifiée.
- La flexibilité nécessaire pour parvenir à un bon équilibre entre vie privée et vie professionnelle (ex. possibilité de teleworking, nombreux de jours de congé).


(Kindly make reference to Banking Boulevard when applying for this position).
(Bedankt om naar Banking Boulevard te verwijzen als u solliciteert).
(Merci de bien vouloir faire référence au site-emploi Banking Boulevard lors de votre sollicitation).