Beheerder Dienst Medisch Leven (m/v)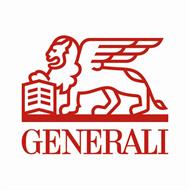 Company name
Place
Brussel Bruxelles
Belgium
Our Company :
Generali Belgium is sinds 1901 aanwezig in België en vormt een onderdeel van de Generali Groep. Vanuit het hoofdkantoor in Brussel bedient de maatschappij 530.000 klanten en verkoopt ze een waaier levens- en schadeverzekeringen via een netwerk van om en bij de 1000 onafhankelijke makelaars in het hele land. In 2015 bedroegen de totale premie-inkomsten 671 miljoen euro. De activaportefeuille van Generali Belgium bedraagt 5,5 miljard euro.


The Job / Responsibilities :
Generali Belgium is op zoek naar een Beheerder Medisch Leven (m/v).

Functie:

Je evalueert risico's en bepaalt de aanvaardingsvoorwaarden op basis van de medische aanvaardingsregels van de maatschappij. Je evalueert en beheert de dossiers schadegevallen voor zowel de dekkingen individueel leven (invaliditeit, overlijden) als groep (invaliditeit, overlijden, hospitalisatie).

Jouw activiteiten bestaan uit:

- analyseren en evalueren van de risico's

- onderhouden van relaties met medische praktijken

- analyseren van schadegevallen en medische dossiers

- controleren van de dossiers op hun conformiteit met de algemene voorwaarden

- betalen en opvolgen van de vergoedingen

- behandelen van fiscale formaliteiten

- beheren van de dossiers op administratief vlak

- opvolgen van medische -, juridische - of fiscale experts

- onderhouden van relaties met de herverzekeraars
Your profile :
- Je beschikt over een medische of paramedische opleiding

- Je hebt een interesse in verzekeringen

- Je bent tweetalig Nederlands/Frans. De kennis van het Engels is een pluspunt

- Je hebt een goede kennis van MS Office (Word, Excel, internettoepassingen)

- Je kan werken in team

- Je neemt initiatief

- Je bent leergierig

- Je werkt stipt en hebt oog voor details

Bent je geinteressëerd? Stuur dan zo snel mogelijk jouw kandidatuur via recruitment@generali.be naar Hennaut Laurence - Senior HR Business Partner


(Bedankt om naar Banking Boulevard te verwijzen als u solliciteert).