Beheerder Non Life Retail Motor (m/v)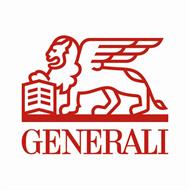 Company name
Place
Brussel
Belgium
Our Company :
Generali Belgium is sinds 1901 aanwezig in België en vormt een onderdeel van de Generali Groep. Vanuit het hoofdkantoor in Brussel bedient de maatschappij 530.000 klanten en verkoopt ze een waaier levens- en schadeverzekeringen via een netwerk van om en bij de 1000 onafhankelijke makelaars in het hele land. In 2016 bedroegen de totale premie-inkomsten 800 miljoen euro. De activaportefeuille van Generali Belgium bedraagt 6 miljard euro.

In constante evolutie, biedt Generali een dynamische omgeving die open voor verandering is en waar U de gelegenheid krijgt om te groeien.

Generali Belgium is momenteel op zoek naar een Beheerder voor zijn afdeling Beheer Productie Non Life Retail.
The Job / Responsibilities :
De beheerder is voornamelijk verantwoordelijk voor het aanpassen van de bestaande contracten op vraag van onze klanten en onze makelaars m.b.t. dossiers Auto en dient onder andere:

- Contractuele wijzigingen op te stellen op administratief, technisch en financieel niveau
- Beleggingsmandaten op te maken
- Documenten toe te sturen met betrekking tot annulering, ontbinding, opschorting
- Contractuele documenten opnieuw in werking te stellen
- De tarifering van nieuwe eenvoudige zaken
- De redactie van aanhangsels verbonden aan deze tarifering
- Het controleren en aanpassen van bestaande contracten en nieuwe zaken
Your profile :
- Je hebt een bachelor in de rechten, de verzekeringen of gelijkwaardig
- Je bent Tweetalig FR/NL
- Je hebt meer dan 3 tot 5 jaar ervaring in het beheer van dossiers Auto
- Je hebt zin voor initiatief, u beschikt over een gezond teamgeest en u bent enthousiast
- Je werkt op een gestructureerde en georganiseerde manier
- Je hebt goede communicatievaardigheden en bent klantgericht
- Je hebt een heel goede kennis van de MS office tools

Geïnteresseerd?

Ben je geïnteresseerd? Stuur je CV en motivatiebrief snel naar recruitment@generali.be, ter attentie van Fabian Paulus (Recruitment & Development Manager)



(Bedankt om naar Banking Boulevard te verwijzen als u solliciteert).