Head of Operational Risk Management - (H/F)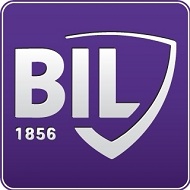 Company name
Groupe BIL Banque Internationale à Luxembourg SA
Place
2953 Luxembourg
Luxembourg
Our Company :
La Banque Internationale à Luxembourg est la plus ancienne Banque de la place financière luxembourgeoise. Fondée en 1856, la BIL est un acteur clé des métiers de Banque Commerciale, de Banque Privée, de Banque d'Entreprise et de Salle des Marchés. Ces métiers s'appuient sur d'importantes fonctions Support et sur nos Services Opérationnels.
The Job / Responsibilities :
Notre département Risk Management recherche activement un(e)

Head of Operational Risk Management
(H/F)

Votre mission :

Pour la BIL et ses filiales, mettre en place un système de contrôles / actions permettant l'adéquation de l'exposition aux risques opérationnels (fraude interne et externe, processus, systèmes, produits…) par rapport à l'appétit au risque tel que défini par la Banque.

Vos activités principales :

- Pour tout le groupe BIL, assurer la collecte des incidents opérationnels de manière centralisée, l'analyse et la correction des dysfonctionnements. Pour BIL Lux, procéder à la validation du calcul d'indemnisation des clients en cas d'impact financier.
- Lorsqu'un dysfonctionnement est multiple (récurrent ou touchant plusieurs clients), calculer l'exposition au risque global, élaborer et suivre des plans d'action pour le maîtriser. Au besoin, pour les filiales, exiger un plan d'action.
- Maintenir une loss database centralisée des incidents opérationnels de tout le groupe BIL servant de base au calcul des fonds propres à affecter au Risque Opérationnel mais aussi à l'Audit interne pour ses missions, et aux auditeurs externes.
- Définir et monitorer des Indicateurs de Risques (KRI) permettant de suivre la cartographie des zones de risque opérationnel pour tous les métiers de la Banque, à appliquer pour chaque entité du groupe.
- Pour tout le groupe BIL, dérouler et challenger les Exercices de Risques & Control Self Assessment (RCSA) qui sont une autoévaluation des risques opérationnels et des impacts financiers / non financiers faite par les métiers eux-mêmes.
- Au sein de la BIL, mener des analyses et élaborer des plans d'actions en échangeant avec d'autres départements (Compliance, Audit, Inspection…) sur des problématiques permettant ainsi de prévenir des incidents potentiels opérationnels. Etendre ces plans d'actions aux filiales si possible en évaluant la faisabilité, la pertinence et les impacts.
- Participer et fournir des avis permettant de maîtriser les risques opérationnels sur les nouveaux projets, les produits et les procédures de la Banque.
- Elaborer et présenter des reportings réguliers soit réglementaires pour le groupe BIL, soit internes (Comité Risk & Nouveaux Produits, auditeurs, responsables marchés, …).
- Proposer et rédiger la Politique globale et les guidelines (collecte des incidents, KRI et RCSA…) du Risque Opérationnel applicable au sein de tout le groupe BIL.
Your profile :
Votre profil :
- Vous avez fait des études universitaires (bac +5) dans une orientation Finance ou Droit
- Vous pratiquez couramment le français et l'anglais (oral et écrit)
- Vous connaissez les techniques /matières bancaires relatives à la Réglementation Bâloise, les circulaires CSSF et Directives européennes concernant les risques opérationnels
- Vous avez entre 10 et 15 ans d'expérience dont une expérience opérationnelle/bancaire
- Vous avez une expérience probante en people management


(Kindly make reference to Banking Boulevard when applying for this position).
(Mir soen Iech am viraus merci, dass der Iech bei ärer Kandidatur op den Banking Boulevard bezit).
(Merci de bien vouloir faire référence au site-emploi Banking Boulevard lors de votre sollicitation).