Business analyst - Underwriting ( version Fr)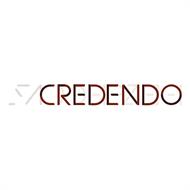 Company name
Place
Bruxelles - Brussel
Belgium
The Job / Responsibilities :
-Vous intégrez la section Operations Support du département Underwriting and Account Management.
-Vous êtes responsable de l'analyse d'aspects spécifiques du flux opérationnel (tels que la garantie de la qualité, les procédures, le reporting, les systèmes informatiques, ...).
-Vous veillez à la mise en oeuvre des directives ainsi qu'à la révision des politiques opérationnelles internes.
-Vous préparez la communication interne relative à la mise à jour des directives opérationnelles.
-Vous assistez les autres membres du département
Your profile :
- Vous êtes titulaire d'un master en économie ou ingénierie commerciale.
- Vous avez de bonnes compétences analytiques et êtes en mesure d'apprendre le fonctionnement de notre activité.
- Vous avez des compétences synthétiques et une approche critique.
- Vous avez un approche fortement orientée solutions et faites preuve d'ouverture d'esprit.
- Vous êtes efficace en matière de communication, d'organisation et de collaboration.
- Vous aimez travailler aussi bien de manière autonome qu'au sein d'une équipe.
- Vous avez une attitude orientée client et objectif.
- Vous avez de bonnes compétences organisationnelles et êtes capable de planifier votre travail.
- Vous faites preuve d'une grande efficacité tant à l'oral qu'à l'écrit (français, néerlandais et anglais).
We offer :
- Credendo vous permettra d'évoluer dans un environnement international et dynamique.
- Nous vous offrons la possibilité de travailler de manière responsable et autonome.
- Nous soutenons votre développement personnel en vous offrant une formation permanente de grande qualité.
- Nous vous offrons un travail au centre de Bruxelles, facilement accessibles par les transports en commun.
- Nous vous offrons aussi un salaire attractif agrémenté d'un certain nombre d'avantages extra-légaux.



(Kindly make reference to Banking Boulevard when applying for this position).
(Bedankt om naar Banking Boulevard te verwijzen als u solliciteert).
(Merci de bien vouloir faire référence au site-emploi Banking Boulevard lors de votre sollicitation).