Product Manager [Niet-Leven] (m/v)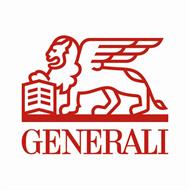 Company name
Place
Brussel
Belgium
The Job / Responsibilities :
In het kader van onze technisch-commerciële cel (tak Niet-Leven) die zich bezighoudt met de productontwikkeling en productmarketing, zijn wij op zoek naar een Product Manager Niet-Leven.

Je sluit aan bij de verantwoordelijke van de technisch-commerciële cel Niet-Leven. Je wordt verantwoordelijk voor het positioneren en het ontwikkelen van ons productengamma Niet-Leven, in nauwe samenwerking met onze technische diensten.

Je bent altijd op de hoogte van markt evoluties en de nieuwe behoeften van makelaars en klanten. In functie daarvan, zorg je voor een offerte (producten, diensten, nieuwe en bestaande, commerciële acties, tools, ...) die leidt tot volledige oplossingen in een "customer centric" aanpak.

Je blijft eveneens alert op de markt en verzekert de support aan de verantwoordelijke van de afdeling distributie bij de lancering van nieuwe klantgerichte oplossingen (maken van presentaties, rol van technische support enz.).

Je analyseert de resultaten van de nieuwe producten en de gevoerde acties om de rentabiliteit te controleren en indien nodig het product of de gevoerde actie aanpassen.
Your profile :
- Je hebt een master in marketing, bedrijfsbeheer, economie of handelsingenieur
- Ervaring in de sector van de niet-leven verzekeringen is een pluspunt
- Je bent in staat een inzicht in de actuariële berekeningen te krijgen (om het effect van de cijfers op het productenaanbod te kunnen analyseren)
- Je kan zowel op strategische niveau als op tactische en operationele niveau werken
- Je bent bij voorkeur tweetalig Nederlands – Frans en de kennis van het Engels is zeker welkom
- Je hebt een goede informaticakennis (MS Office, Internet)
- Je weet hoe een project te beheren om te leveren
- Je bent creatief, communicatief en houdt ervan om in team te werken

(Bedankt om naar Banking Boulevard te verwijzen als u solliciteert).