Chef de Projet Customer Engagement & Transversal Projects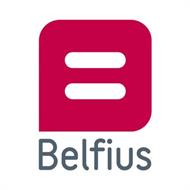 Company name
Place
Bruxelles Brussel
Belgium
The Job / Responsibilities :
Que contient le job?

Tâches :

- diriger, coordonner et réaliser des projets digitaux transversaux, complexes et stratégiques. Ces projets mettent l'accent sur le Customer Engagement et l'interaction avec nos clients digitaux. Des exemples sont les projets de rebranding, les projets de navigation, les nouveaux modes de communication, etc. ;
- assurer l'intégration de nouvelles solutions pour nos clients, impliquant la création d'un écosystème ;
- réaliser des projets dans le cadre d'une vision end-to-end et d'un modèle de processus commercial, en tenant compte du périmètre, du timing, du budget et de la qualité. Et ce, tant via la méthode classique dite « Waterfall » que via la méthode « Agile » ;
- comprendre et appliquer correctement la stratégie de communication ;
- entretenir des contacts fréquents avec les différentes parties prenantes telles qu'Operations, IT... ;
- travailler dans un environnement scrum où il importe de collaborer étroitement avec les équipes scrum ;
- agir dans de nombreux cas comme intermédiaire entre les différents domaines (payments/investing/…) et les équipes de développement ;
- la planification des releases et la gestion de nos apps et du canal Internet constituent une partie importante de la fonction ;
- veiller à la qualité du produit final (Belfius Mobile, Belfius Tablet et Belfius Direct Net).


Your profile :
- digital mindset ;
- orienté client ;
- autonome, proactif ;
- niveau universitaire ou équivalent par l'expérience ;
- bilingue français / néerlandais ;
- bonne connaissance de la banque et, de préférence, expérience en gestion de projets ;
- intérêt pour l'évolution des canaux numériques ;
- excellent organisateur et planificateur ;
- bonnes compétences relationnelles et de communication ;
- une affinité pour UX/Design constitue un atout ;
- lieu de travail : Bruxelles.


(Kindly make reference to Banking Boulevard when applying for this position).
(Bedankt om naar Banking Boulevard te verwijzen als u solliciteert).
(Merci de bien vouloir faire référence au site-emploi Banking Boulevard lors de votre sollicitation).