Legal Counsels ( NL versie)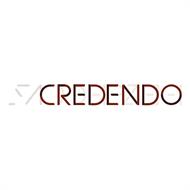 Company name
Place
Brussel - Bruxelles
Belgium
The Job / Responsibilities :
- Je levert juridisch advies in verband met kredietverzekeringen en/of meer algemeen advies over verschillende aspecten van de wet waarmee Credendo in aanraking komt.
- Je staat in contact met het management, collega's van andere operationele departementen (sales, risk underwriting, claims, polisbeheer) en de verzekerden.
- Samen met je collega-juristen en de Compliance Officer volg je de juridische omgeving waarin Credendo handelt nauw op en verleen je juridisch advies aan het management.
- Je beheert complexe schadedossiers door advies te geven aan de operationele departementen, te onderhandelen met de verzekerde, contact op te nemen met debiteuren en makelaars, en door volledige administratieve opvolging te verzekeren.
Your profile :
- Je hebt een Master in de rechten, eventueel aangevuld met een bijkomende opleiding in financiën, economie of internationale handel.
- Je hebt minstens 5 jaar ervaring als advocaat (aan de balie of als bedrijfsjurist), bij voorkeur met handelsrecht en/of financieel recht.
- Je moedertaal is Nederlands en je spreekt en schrijft vlot Engels en Duits. Kennis van andere talen is zeker een troef.
- Je bent communicatief en legt gemakkelijk contacten.
- Je bent bedrijfs- en oplossingsgericht.
- Je bent analytisch sterk en kan goed samenvatten.
- Je werkt graag zelfstandig maar je geeft blijk van teamspirit.
- Je bent stressbestendig.
- Je kan goed overweg met de standaard MS Office-programma's.
We offer :
- Een uitdagende carrière in een meertalige en internationale omgeving.
- De kans om constant te blijven bijleren en zo je talenten te ontwikkelen.
- Een aantrekkelijk loon, aangevuld met een aantal extralegale voordelen.
- Een vlot bereikbaar hoofdkantoor gelegen in het centrum van Brussel.


(Kindly make reference to Banking Boulevard when applying for this position).
(Bedankt om naar Banking Boulevard te verwijzen als u solliciteert).
(Merci de bien vouloir faire référence au site-emploi Banking Boulevard lors de votre sollicitation).