Dev Engineer Finance & Risk with functional knowledge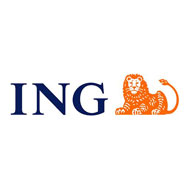 Company name
Place
Brussel Bruxelles
Belgium
The Job / Responsibilities :
Your role as functional analyst is to translate the legal and internal (group level incl. BE specific) data reporting requirements of the Finance and Risk business into technical requirements for our developers.

You become part of the team working on the new ING global Finance and Risk reporting platform OFSAA (Oracle Financial Services Analytical Applications).

Your key responsibilities

-Analyse the legal and internal (group level incl. BE specific) data reporting requirements of the Finance and Risk business and translate them into technical requirements for our developers. As part of this job you have to align with the data definition owners at group level (NL) and with the local BE application owners to be able to make the match between both. In order to succeed regular ( once every 2 weeks) visits to NL are needed.
Support the test teams when they have functional questions when testing the requirements you analysed.
Support the RUN team when they have functional questions about incidents related to your domain of expertise.
Your profile :
We look for
A colleague with a talent for taking it on and making ithappen, enthusiasm for helping others to be successful and a knack for always being a step ahead. In other words, you strive to bring fresh ideas to life and embrace challenges in a fast changing and complex environment. You are a naturally collaborative person who listens and invests in others to achieve common goals. You love to challenge the status quo and are eager to propose creative solutions to problems.

As a Functional Analyst you will also need:

-Experience in regulatory reporting (Basel III, Anacredit, FINREP, …) and ALM
-Experience working in an Agile environment
-Product knowledge on retail and corporate banking
-SQL knowledge & experience
-A Basic understanding of OFSAA (Optional)
-Languages skills : English (French or Dutch considered a strong asset)
-To be a Team player
-To be a Fast learner
-The willingness to work in a challenging cross border organization (including working with team members based in India )


(Kindly make reference to Banking Boulevard when applying for this position).
(Bedankt om naar Banking Boulevard te verwijzen als u solliciteert).
(Merci de bien vouloir faire référence au site-emploi Banking Boulevard lors de votre sollicitation).

We offer :
We offer you :

-A clear purpose, a unique offer and a range of flexible compensation and other benefits:
Personal growth & challenging work with endless opportunities to realise your ambitions
-An informal, dynamic environment with innovative colleagues supporting your endeavours
-A progressive and agile way of working, where new ideas are valued ahead of convention

Furthermore, within the Finance and Risk department, you can count on a range of opportunities to invest in your personal and professional growth with:

-the possibility to participate in courses and trainings
-challenging projects & a steep learning curve

We redefine banking. What about you?
There has never been a more interesting time to work at ING. We're on a journey that's centred around our customers, powered by technology and driven by smart, determined people. Our customers feel our people are empowering them to stay a step ahead in life and in business. We're proud of that!