Head of Regulatory & Governance Advisory (Compliance & Ethics) - (BRU200TG)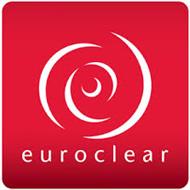 Company name
Place
Brussel Bruxelles
Belgium
Our Company :
Euroclear recruits people from all walks of life. Our 3,500 employees represent 89 nationalities, of which over 50% are women. We are deeply convinced that diversity of talents, backgrounds and opinions is a key to success, by fostering engagement, energy and innovation. We are committed to promoting diversity within the organisation, as well as an inclusive environment where everyone can be themselves, feels valued and respected, regardless of their background.

Primary Location: Brussels Office

We are a dynamic team responsible for providing advice on Compliance & Ethics issues for the Euroclear group. Compliance & Ethics serves an integral part of the 'Three Lines of Defence', helping to protect the integrity and enhance the reputation of Euroclear in the market.
If you want to work in such an environment, where you can develop yourself, have impact, have fun, and 'fight the good fight' doing something genuinely important for our company, our industry and society at large, get in touch with us!
The Job / Responsibilities :
Euroclear is subject to various significant regulations but none as important or diverse as "CSDR", the EU CSD Regulation. As the Head of Regulatory & Governance Advisory, you will lead a team of senior regulatory/business experts providing advisory services related to various subject matters including but not limited to CSDR. These include CPMI IOSCO and other governance-related domains and topics (eg Conflicts of Interest,…) and covering all entities of the Euroclear group. In this context, you and your team will be providing these services to Euroclear S.A. (our parent company) but also to the (I)CSDs of the Euroclear group.

The advisory services are wide ranging and cover regulatory expertise, support to the business, drafting and delivering policies and trainings, and the development of relevant control activities. Ultimately, you will be the gatekeeper to maintain a transversal view on how those domains are being managed across the Euroclear Group.

As a senior member of Compliance & Ethics, you will also take on a leadership role at the level of the division, helping to drive us forward to achieve our overall vision and mission.

Divisional Accountabilities / Responsibilities:

As Head of Regulatory & Governance Advisory:

• Ensure expertise across the domains within Regulatory & Governance (e.g. CSDR, CPMI/IOSCO, conflicts of interest, governance…) is developed , maintained and shared
• Advise and support the entities Chief Compliance Officers ("CCO") in the definition and delivery of their annual / multi year plan
• Provide close support to the Euroclear S.A. CCO to deliver his mission


As Subject Matter Expert (SME) :

• Develop , maintain and share expertise of one or more of the domains within Regulatory and Governance
• Provide advice and support to the entities CCOs in the definition and delivery of their annual / multi-year plans for this specific expertise
• Support the Euroclear S.A. CCO in developing a transversal view of the compliance and ethics domains for which you have expertise


Team Accountabilities / Responsibilities:

• Responsible for managing a team of Subject Matter Experts (SME) and Risk Advisors.
• Accountable to ensure that your team mission remains aligned with the service delivery plan agreed between Euroclear S.A. and the entities.

Day to day responsible for coaching and HR matters and for ensuring your staff have appropriate skills, experience and training to execute their missions
Your profile :
Qualifications:

Technical skills:

• You have at least 15 years of working in the Financial Services Sector
• You have 10 years experience of working in a compliance function, preferably in the domains within Regulatory & Governance, or similar
• You have a good working knowledge of the requirements of EU CSDR
• You are fluent in English
• You have a good knowledge of Microsoft Office

Soft skills:

-You demonstrate strong values and ethics
-You are proactive and capable of operating autonomously whilst leveraging available support and tools
-You have an independent mindset , are assertive and can manage challenging internal and external stakeholders
-You are disciplined and have strong organization skills
-You can quickly build relationships with stakeholders
-You are a manager and a coach with a belief in empowering your staff whilst being ready to contribute to the overall delivery of your team
-You are a person who aims at getting the best of his/her colleagues while dealing with poor performance if need be
-You contribute to building a top of the class team dynamic and ethical environment by constantly role modelling the tone at the top and corporate values
-You communicate with enthusiasm and passion


(Kindly make reference to Banking Boulevard when applying for this position).