Customer Service & Sales Advisors (2-talig N/F)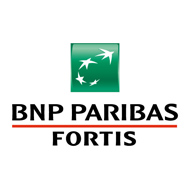 Company name
Place
Brussel Bruxelles
Belgium
Our Company :
AlphaCredit is marktleider voor consumentenkredieten in België en Luxemburg en behoort tot de groep BNP Paribas. Vanuit ons kantoor, tegenover het station Brussel Centraal, bieden we alle mogelijke kredietoplossingen aan via onze professionele partners of rechtstreeks aan klanten. AlphaCredit blijft uitbreiden! Daarom zijn we op zoek naar dynamische collega's!
The Job / Responsibilities :
- Na een grondige opleiding beantwoord je enthousiast de telefoon om de klantendienst te verzekeren voor zowel particulieren als tussenpersonen (bankagentschappen, makelaars, autodealers, e.a):
- Je hebt telefonische contacten met onze klanten (95% inbound en 5% outbound). Je beantwoordt professioneel vragen van onze klanten over hun kredieten.
- Je hebt commercieel inzicht en stelt actief onze producten/diensten voor om je klanten te fideliseren.
- Je werkt graag op een polyvalente manier, waar je kan switchen tussen verschillende kredieten (kredietkaarten en consumentenkrediet).
- Je neemt initiatief en zoekt commerciële oplossingen die inspelen op de behoeften van je klanten.
Your profile :
- Je hebt een perfect kennis van het Nederlands en het Frans
- je hebt al ervaring in een contact center of in telefonie
- Je beschikt over een luisterend oor, hebt een sterk commercieel inzicht en bent klantgericht
- Je werkt graag in een team, bent dynamisch en behoudt je goed humeur en professionele aanpak ook als het druk is
We offer :
We bieden je een afwisselende job met de nodige opleidingsmogelijkheden en doorgroeikansen binnen een sterke groep.
Je krijgt een contract van onbepaalde duur en een competitief salaris, aangevuld met een uitgebreid pakket extralegale voordelen (verzekeringen, maaltijdcheques, extralegale verlofdagen, etc.).


(Kindly make reference to Banking Boulevard when applying for this position).
(Bedankt om naar Banking Boulevard te verwijzen als u solliciteert).
(Merci de bien vouloir faire référence au site-emploi Banking Boulevard lors de votre sollicitation).