Senior Pricing Actuary Non-Life (NL versie)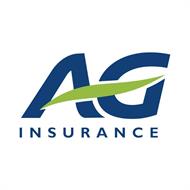 Company name
Place
Brussel - Bruxelles
Belgium
Our Company :
AG Insurance zoekt een Senior Pricing Actuary Non Life om zijn analytische vaardigheden en kennis, dynamisme, creativiteit, teamspirit aan te wenden in ontwikkeling van nieuwe, aangepaste pricingsmodellen ter ondersteuning van rendabele groei voor de producten Non Life.

AG Insurance heeft een marktaandeel van 22% in Brand en 16% in Motor In België.

The Job / Responsibilities :
- Je werkt actief mee aan de introductie van productvernieuwingen en productaanpassingen dit zowel op het technische als commercieel vlak.
- Samen met jouw collega's werk je aan nieuwe, aangepaste pricingmodellen voor de producten Non Life.
- Samen met jouw collega's werk je aan opvolging van rentabiliteit van de producten Non Life en formuleer je voorstellen tot verbetering en aanpassingen en draag je actief bij in de realisatie hiervan.
- Je draagt bij in de opbouw van de kennis en de expertise in het pricing domein binnen het team.
- Je werkt pro-actief mee aan de verschillende activiteiten van het team in functie van de prioriteiten en competenties van de teamleden.
- Je volgt mee de verzekeringsmarkt op, alsook de verschillende evoluties binnen dit domein.
Your profile :
- Je bent een master in actuariële wetenschappen,
- Je hebt minimaal vijf jaar ervaring in pricing van non life producten,
- Je hebt een diepgaande kennis van de actuariële technieken in pricing om zowel technische als commerciële aspecten hierin te verwerken,
- Technologisch onderlegd voor de verwerking van data
- Je kent de Belgische verzekeringsmarkt,
- Je houdt teamwerk, samenwerken en delen van kennis,
- Je bent analytisch en in staat om helder te communiceren
- Je staat open voor verandering, je bent creatief en je kan "out of the box" denken
- Je hebt Nederlands of Frans als moedertaal en beheerst zeer goed de andere taal , kennis van het Engels is een pluspunt gezien de contacten met AGEAS

We offer :
- Een bedrijf waar je kan groeien in je job en een veelzijdige loopbaan kan uitbouwen.
- Een stabiele werkgever met een duidelijke langetermijnvisie.
- Een positieve sfeer binnen je team, maar ook daarbuiten.
- De nodige flexibiliteit om een goed evenwicht te vinden tussen werk en privé.
- Een moderne werkplek met de juiste tools en hedendaagse technologie.
- Een aantrekkelijk loonpakket met een brede waaier aan voordelen.



(Kindly make reference to Banking Boulevard when applying for this position).
(Bedankt om naar Banking Boulevard te verwijzen als u solliciteert).
(Merci de bien vouloir faire référence au site-emploi Banking Boulevard lors de votre sollicitation).