Senior Financial Services Industry Consultant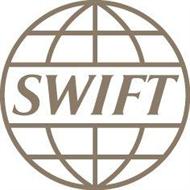 Company name
Place
La Hulpe - Terhulpen ( Brussels area)
Belgium
Our Company :
SWIFT provides the platform, messaging, standards, and products & services to over 10.500 customers in 215 countries and territories.

Our employees are the foundation of this success.

SWIFT has an unique corporate mindset, where diversity, personal development and networking are actively encouraged. And we think you'll like our office culture, built around the way we work to achieve a healthier work/life balance.

If you want to be part of our dynamic, multi-cultural institution with over 2400 employees of 75 nationalities, in 26 offices worldwide, then explore the vast opportunities, rewards and internationally competitive packages that we are waiting for you here at SWIFT.
The Job / Responsibilities :
SWIFT clients are offered direct access to experts who provide support, training, consulting, and field services to address their business and technical challenges. The Consulting Services team in the EMEA is hiring a Financial Services Industry Consultant to manage delivery of consulting projects with external customers in EMEA. The Financial Services Industry Consultant operates in a highly complex business and technical environment supported by SWIFT. The services range from on-site field services activities (installations, upgrades, configuration updates), project management of the implementation of cloud connectivity, to consultancy assignments where we formulate key, clear, and attainable recommendations to our customers. These consultancy engagements aims at helping our customers to improve their operational efficiency, reduce costs and mitigate operational and security risk.

This position requires expertise in on-boarding new customers, strong project management skills and in-depth knowledge of Alliance portfolio. The concentration of this position will be Technical consulting including analytics and delivery on design, integration, implementation and best practices around the SWIFT infrastructure and interaction of that infrastructure with the client's internal environments. The consultant will be part of a local Services team in Belgium which covers Technical Consulting, Field Services, Local Support, and Service Management as well as part of the larger EMEA Services and Support organization. This team will also be supported by contributors from other EMEA Consulting teams for other local consulting engagements.

Specific responsibilities will include:

Field and Implementation Services:

- Assist clients with best practices installations and configurations of their own SWIFT infrastructure
- Perform new installations, upgrades and configuration changes of SWIFT products like Alliance Access, Alliance Gateway, ...
- Provide on-site support services during customer go-live of new or updated systems
- Provide onsite emergency assistance and safeguard systems health of customer infrastructures during long term engagements with customers

Project management of SWIFT, community or customer driven projects:

- End-to-end follow-up on the successful implementation of Cloud connectivity solutions (e.g. Alliance Lite2) or compliance solutions (e.g. Sanctions Screening Service)
- Participate in community projects whereby a group of clients need to adopt similar solutions or connectivity configurations
- Be a single point of contact for the customer to provide project assistance liaising with other SWIFT specialists

Technical Consulting:

- Assignments addressing customer requirements such as Architecture studies, Technical assessments, migrations, etc. For this type of consulting assignments, we expect the Technical Consultant to:
- Act as a prime point of contact, and deliver technical consultancy assignments
- Prepare underlying documentation and supporting business/technical flows for implementation or update of existing or new client configurations
- Articulate objective, relevant and accurate recommendations for the customer to make operational improvements.
- Identify potential business opportunities for SWIFT within the area covered by the team
- Help the customer and the relevant account manager translate the recommendations into clear and tangible actions
- Identify and follow-up on product/service deficiencies internally at SWIFT and ensure consistent communication towards the customer
- Coordinate the work of a dedicated team in a specific market or technical area during customer engagement and ensure that the output of the team is of the highest standard
- Develop a strong and trusting operational relationship with (complex) customers during the engagement


Your profile :
- Bachelor's degree in Computer Science or Information Technology.
- Typically requires 3+ years' experience, preferably in similar roles and/or industries.
- Must have business knowledge in financial markets and a similar background in IT/Systems/Interfaces.
- Detailed knowledge and experience with SWIFT Interfaces, Products and Services required
- Excellent analytical skills, presentation skills is required
- Excellent English, both written and spoken, is required
- Location: Brussels area, Belgium
- Must be willing to travel up to 30% of the time


(Kindly make reference to Banking Boulevard when applying for this position).
(Bedankt om naar Banking Boulevard te verwijzen als u solliciteert).
(Merci de bien vouloir faire référence au site-emploi Banking Boulevard lors de votre sollicitation).